When you think about STEM, you might think about high school students doing an egg drop design challenge or middle schoolers building model roller coasters. But even our youngest students are ready to engage in STEM.
In our latest video series, created in partnership with Fairfax Futures, we explore what STEM looks like in early childhood. Young children naturally engage in the scientific method. They observe the world around them, make predictions, try out ideas, and revise their thinking. To help students develop these key concepts, the teachers in these videos present students with developmentally-appropriate math and science activities. They root their lessons in connections to literature and their students' home lives, asking open-ended questions to help students develop understanding.
In this video, students design stable structures using playdough, craft sticks, and other classroom materials. After reading The Three Little Pigs, students talk about the problem in the story. They then design strong structures that will (hopefully!) not fall down in the wind. It's so fun to watch the students build and test their structures, building an understanding of engineering concepts as they work.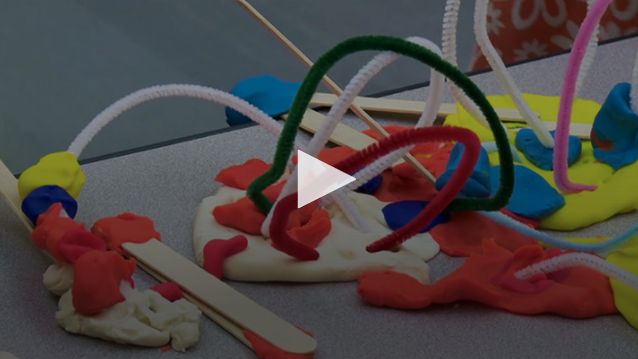 VIDEO: STEM in Early Learning
Starting lessons with a story helps to pique students' interest and make connections to STEM topics. In this video, students read The Cat in the Hat and then explore concepts of balance. After reading, students engage in movement to explore balance through their bodies. They then experiment with balancing groups of objects, reasoning about how to balance the objects. This lesson is a great example of developmentally-appropriate math instruction for preschoolers. By engaging in movement, connecting to literature and their lives, students are supported to learn early math concepts.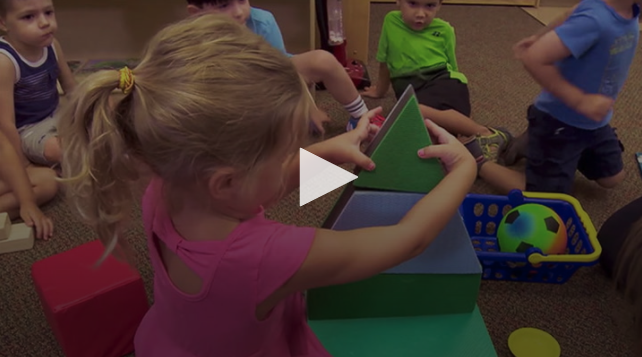 VIDEO: Math in Early Learning
Throughout all of the videos in this series, teachers ask open-ended questions that encourage students to articulate their thinking. In this video, students explore baking while being guided by open-ended questions. After reading Walter the Baker, students make pretzels. They make predictions and observations as they mix the dough and describe how the dough feels. Along the way, they are asked open-ended questions that facilitate reflection and discussion. As you watch the video, pay attention to how open-ended questions are used to push students' thinking.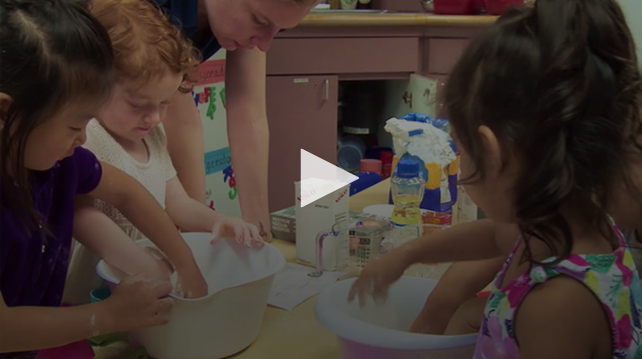 VIDEO: Asking Open-Ended Questions
The final video in the series takes us outside of the classroom and into a nature center. In this video, children and parents participate in a wide range of outdoor activities. Led by a naturalist, children explore bugs, go on a nature walk, paint with mud, and engage in other hands-on projects. It's wonderful to watch parents learn how to engage their children in environmental science in a developmentally appropriate way.
VIDEO: Learning Through Nature
With the right support, even our youngest students can develop an understanding of foundational STEM concepts. When we start teaching STEM at a young age, students are set up for success in future grades. Even better, they're excited to use STEM to develop their understanding of the world around them!