This is a bittersweet post, as it marks the final set of videos from my Math Routines video series from this past school year. I learned so much over the course of the year while filming and working with teachers and students across grades K-4 on these Number Routines:
As I watched each filmed class routine, I reflected a lot on the types of questions I asked students, the way I structured the problem(s), the math the students knew, and the many interesting student ideas I didn't anticipate in my planning. This process was an incredible experience in professional growth.
In this final set of videos, I explore math routines with a second grade class. Similar to the previous math routine videos in this series, the structure of the activity stays the same, while the content changes with each grade level.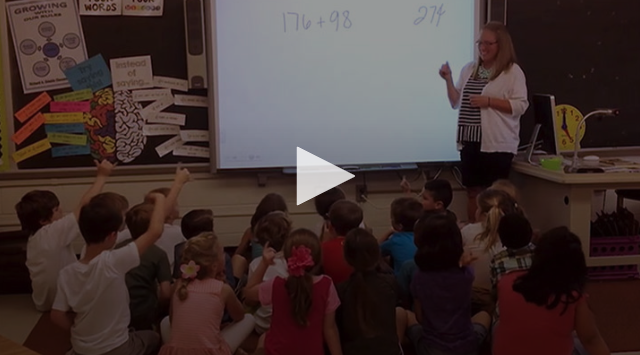 VIDEO: Addition Number Talk: Second Grade
I'd encourage every math teacher to set up a camera or iPad and film themselves teaching a number routine in the upcoming school year! Watching it after the craziness of the day is over is such a nice way to focus on every student response more carefully, focus on the moves you used in facilitating the discussions, and get a better picture of who in the class is participating and who you may need to check in with a bit more the next day.
I want to take a minute to thank all of the amazing people at Teaching Channel who worked so hard to see this project through. For every set of videos you see, there are dozens more we reviewed to be sure sound and video were the best quality possible. Thank you all so much!