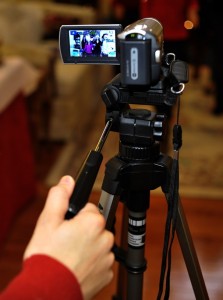 As you've probably seen, Insight has been working closely with SmartBrief Education to share the latest data on
the use of classroom video for educator growth.
In February, we released A game changer: Using video to promote high performance in the classroom, which also features a practical guide for implementing classroom video in your district or school.
From self-reflection to coaching to even observation and evaluation, the potential of the technology to promote teachers' practices is great – but it's not without controversy.
So earlier this month, we followed the report with a SmartBlog, Video in educator effectiveness: What it's really about—and what it's not.
The post highlights some of the most compelling research, like over 90% of teachers who responded to a SmartBrief poll said that filming their instruction would help them improve their practices. It also responds directly to the most common questions and objections—like privacy—I hear about the use of video.