The "New" Digital Citizenship
When I learned to drive, I had many fears about the danger of driving, although my fear wasn't measurable compared to my parents. I was afraid of driving on the freeway, parallel parking, and the worst of all: hitting someone or something. I had good examples, and soon I learned how to drive well, and my fears shrunk and eventually disappeared. I had learned how to operate a car safely, and even though I can still get into an accident, I learned how to drive a car safely to keep myself and my passengers safe.
The internet's like that, too. At first blush, you might worry about hackers, stumbling into an unpleasant or inappropriate site, or getting cyberbullied on social media. Those concerns still exist, when we consider the depths to which people use their "keyboard courage" to say things we wouldn't say in face-to-face communication. Today, the internet is home to vast opportunities in creativity, communication, and commerce. Our students can have a healthy respect of the possible challenges on the internet and use this amazing tool that can open the whole world to superpower connections and incredible impact.
When driving, we find a sweet spot between understanding how to keep ourselves safe while maintaining a healthy respect for the power we wield behind the wheel. There's also a "sweet spot" when using the internet to address injurious and unsafe behavior in tandem with the amazing benefits the internet has to offer.
Enter The Institute Society for Technology in Education, better known as ISTE*. They have retooled their digital citizenship standards to empower students in their use of the internet, while maintaining a clear stance on appropriate online interactions and behavior. Their list of competencies, "help create thoughtful, empathetic digital citizens who can wrestle with the important ethical questions at the intersection of technology and humanity." Here are the 5 Competencies of Digital Citizenship, according to ISTE: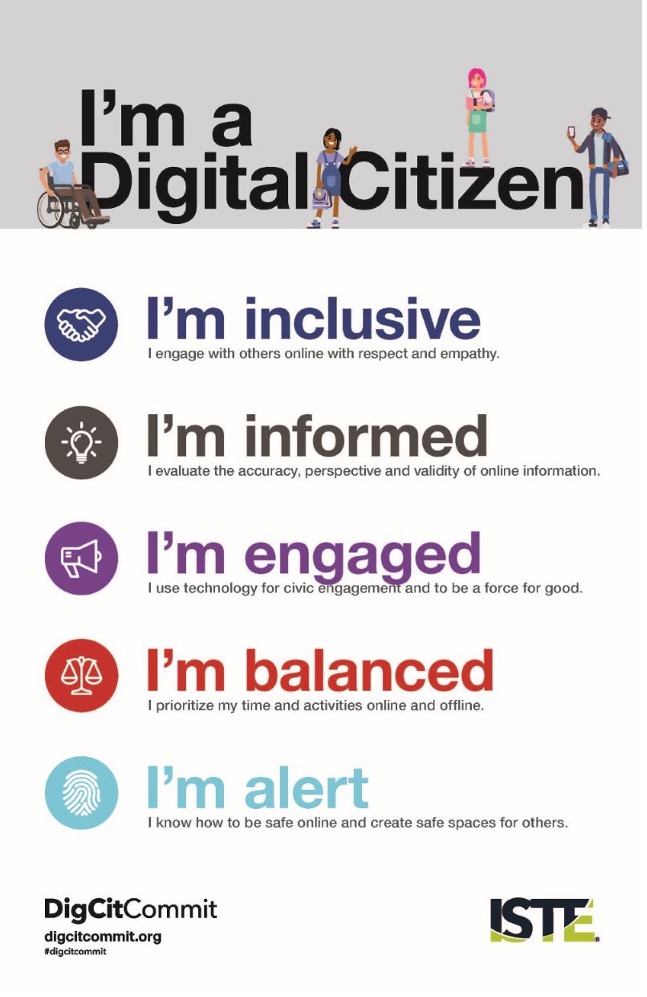 Watch: ISTE has a playlist to break down the aspects of digital citizenship.
*Teaching Channel's courses have meaningful content with applicable strategies aligned with ISTE's standards. Because of this, we are proud to have earned the ISTE Seal of Alignment for the following courses.