It's easy to have an opinion these days. But getting someone to see the world from your point of view — that takes a little more skill.
Enter the first-person commentary.
From newspaper op-eds to radio perspectives, there's a growing market for content grounded in one person's individual lived experience. Done well, commentaries can inform, persuade, and build empathy — making them powerful tools for civic engagement and fostering deeper community conversation.
This lesson on commentary writing comes to you from Youth Radio, an award-winning national network of next-generation storytellers.
About This Lesson
Youth Radio's Senior Digital Producer and former classroom teacher Teresa Chin, works with a group of students on the basics of coming up with a story idea and forming it into a two-minute piece that could air on one of Youth Radio's partner outlets — which include NPR, The New York Times, Teen Vogue, and local public and commercial stations — or appear on Youth Radio's site and social feeds.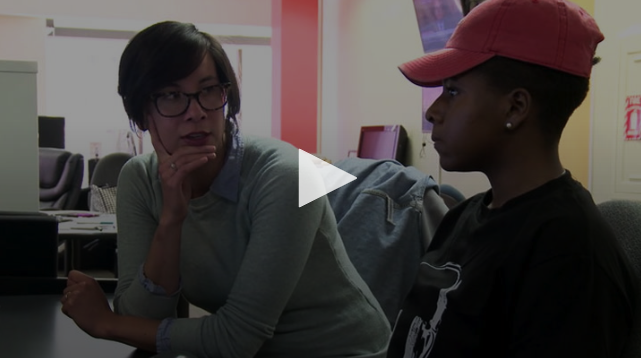 VIDEO: Writing Commentaries: The Power of Youth Voice
How Can You Use the First-Person Commentary in Your Classroom?
The first-person commentary is a great way to help young people connect their lived experiences to social issues that directly affect them and their communities. In other words, it can be a powerful vehicle for young people to express civic voice and exert agency in these digital times, where personal narratives can spark some of our most substantive conversations about issues affecting the public sphere.
Tools for Teachers & Students
Youth Radio's Archive
Youth Radio's archive of commentaries explore themes including immigration, juvenile justice, racial equity, foster care, politics, gender identities and rights, and pretty much any other topic in which young people have a great deal at stake. We encourage you to use this lesson to engage your own students in commentary writing.
And be sure to check out these civics-themed commentaries as inspiration or as an example of what your students can do!
Youth & Community
Critical Media Consumption and Political Awareness
Civil Rights Through Oral Histories
Social Change
Political Expression & Participation
Race & Immigration
LGBTQ
These commentaries are featured in the video for Youth Radio's Writing Commentaries: The Power of Student Voice
About Youth Radio
Youth Radio is a media education organization and professional production company with headquarters in Oakland, California. Youth Radio content comes from a network of youth correspondents from across urban, suburban, and rural America.
Young people enter Youth Radio's free, after-school Oakland program for surrounding schools, where they can learn the basics of multimedia production and have the opportunity to specialize in one area of primary interest.
They are supported by deep dives into critical media literacy as well as academic, health, and career support services. Once their coursework is complete, they are eligible to apply for paid internships across the organization where they work as peer educators, reporters, commentators, music producers, engineers, and key members of digital publishing, marketing, art and design, events, and communications teams.
In addition to young people who participate in Youth Radio's on-site Oakland programs, correspondents from diverse regions and demographics across the United States — some recruited via social media, others connected through local youth organizations or national networks — contribute their personal stories and multimedia reporting to Youth Radio's own platforms, as well as digital, broadcast, and mobile partners.
Add Youth Radio to Your Teacher Toolbelt
Why would classroom teachers want to pay attention to what's happening at Youth Radio?
First off, we share your students' work! And we aim to build on the amazing teaching you do every day inside your classrooms, by extending those lessons and opportunities into the out-of-school hours.
We're here to help spread wisdom, analysis, and reporting from young people across the United States, so we hope you'll share stories from your students that advance public understanding of their worlds and ours.
The learning environments across Youth Radio and its national network center on production as our guiding principle. From day one, the teens who enter the on-site program know they'll be responsible for a weekly radio show, Youth Radio Raw, and no matter where they land across the organization as they move through its range of departments, they know their job is to make something out of their ideas, convictions, concerns, and challenges.
Sometimes that something is a radio story. But it's as likely to be a hashtag campaign, clickable infographic, web-based interactive, dynamic map, mobile app, written post, photo essay, gif, mixtape, video, community event, or digitally-enabled live conversation. In fact, among their first tasks is to determine and make the case for why the project they have in mind fits the specific media format they propose.
Please let Youth Radio know if you come up with stories you'd like us to consider for sharing with a wider audience. We want to hear what your students have to say!