How would you describe your perfect classroom?
I imagine you're thinking about a classroom where deep learning happens because your students feel supported, understood, and inspired; everyone gets along, respects one another, and manages their emotions and behavior with ease.
Maybe you're picturing an oasis of calm or a classroom that runs like a well-oiled machine. All of your students are responsible and accountable and you're wrapped up in a warm cocoon of "Teacher Zen."
Sound impossible? Well, maybe just a little… But when you have resources and support, it's definitely a bit easier.
Whether you want to incorporate social and emotional learning into your classroom or explore SEL as a dedicated class — we've got the tools for you!
Responsible Decision-Making & Relationship Skills
It's important to build respect and rapport among students in the classroom. Think about the ways in which you honor student voice and encourage positive, productive discussion.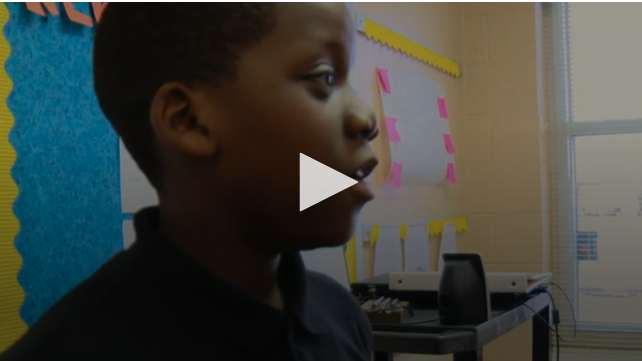 VIDEO: Respectful Talk
Michael Dunlea asks his students to write down the names of three students with whom they would like to sit or work. When students aren't selected by their peers he develops strategies, such as asking them to take a trip to the office with a partner of their choice, to build their social equity in the classroom.
Lauren Collins fills her students' buckets! Each student has a bucket on the wall and a stack of notes with pre-printed "to" and "from" on them. At any time during the day, students can write a note to a classmate saying something positive and affirming. Students learn to fill each other's buckets and get used to hearing the phrase, "How did you help fill someone's bucket today?"
Self-Awareness & Self-Management
Emotions
How will you measure student energy and emotion? Checking in with students each morning or during midday transitions is a great way to teach students to be still, recognize and manage emotions, and prepare to learn.
Building Emotional Literacy is an excellent video to watch for an example of emotional check-ins in the classroom.
The younger the student is, the more difficult it may be to identify and recognize emotion. Jennifer Hawkins helps her students to learn to identify the emotions they experience and to visually see emotions in each other in Emotional Check-ins.
Vivette Dukes uses literature as a vehicle for talking about how the character shows emotion. It's the self-to-text, text-to-world, and self-to-world connections that help students make sense of their own myriad feelings. The characters and their experiences are a safe place to bounce around ideas about very deep and very real ideas, emotions, or hopes and dreams.
Mindfulness
Incorporating Mindfulness In The Classroom can help you nurture your students and help them to develop skills they can use to be more focused, attentive, curious, resilient, and reflective. Anne Mechler uses guided relaxation in her classroom to help students focus and train their brains to deal with anxiety and stress. An added bonus — a little guided relaxation is great for teachers too!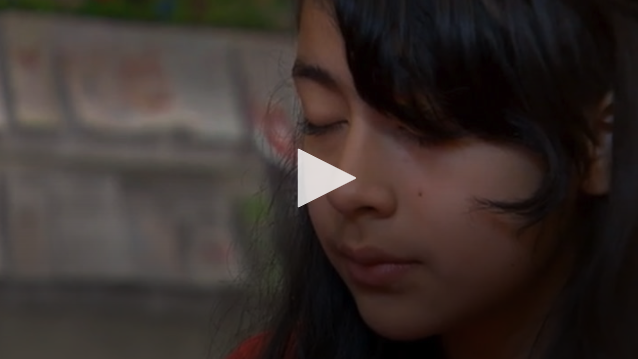 VIDEO: Mindfulness in the Classroom
For more on mindfulness and how mindfulness practices are being applied in schools, check out this collection of resources from Edutopia.
Praise, Problem Solving, and Persistence
Growth mindset is a concept that is closely related to social-emotional learning. When we talk about problem solving, grit, persistence, and resilience, the areas of crossover become evident.
If you're looking for ways to help students wrestle with problems, to stick with it, and to take ownership over their own learning, check out Persistence in Problem Solving for a few tips and tricks.
In Encouraging Students to Persist Through Challenges, you can watch Maricela Montoy-Wilson teach her students to get excited and think about the strategies they can implement to pursue and tackle a challenging problem.
If you're working with older kids, this video takes a look at students setting their own personal learning goals and persisting to reach their target.
In case you missed it, Gretchen Vierstra's blog post on getting better at growth mindset is packed with even more great resources to explore.
Social Awareness
Culturally Responsive Teaching
A culturally responsive teaching mindset is a powerful tool for building students' brain power and accelerating learning that depends upon social emotional capacity. If you'd like to learn more about the affective and cognitive aspects of teaching and learning and using culture to contextualize your curriculum, check out this Teaching Channel podcast and the accompanying blog post from teacher educator and author Zaretta Hammond. And for a deeper dive into culturally responsive teaching, you can learn more about Zaretta's bold, brain-based approach to teaching in her book, Culturally Responsive Teaching and The Brain: Promoting Authentic Engagement and Rigor Among Culturally and Linguistically Diverse Students.
SEL for the Teacher's Soul: Put On Your Own Oxygen Mask First
A career in education brings with it profound responsibility and a considerable amount of stress. At the end of the day no tips, tricks, or list of "best resources" are going to make your classroom calm and joyful if you — the teacher — are stressed out, overwhelmed, or teetering on the edge of burnout. Social emotional competence in the classroom ultimately begins with you. Check out this list of resources to help you build your own social emotional competencies and learn how to model and convey those skills to your students.
How do you plan on getting better at incorporating social emotional learning into your classroom next year?