This three-video series provides a glimpse inside kindergarten and 1st/2nd-grade classrooms that are developing scientific models to make sense of and more deeply explain a real-world phenomenon over time.
The kindergartners in Kaia Tomokiyo's class at Southern Heights Elementary School in Seattle, Washington, are seeking to understand how a puddle on the grass appears and disappears over the course of a day. Fallon King's first and second graders at Cedarhurst Elementary School in Burien, Washington, are exploring how one apple tree works with its ecosystem to create another apple tree a distance away from itself.
The Next Generation Science Standards (NGSS) have high expectations and set a new bar for how students engage with science in the early grades. NGSS focuses not only on students learning content, but more centrally on students engaging in scientific practices, such as modeling and developing evidence-based explanations, participating in and learning about what scientists do as they create and refine scientific knowledge.
The overview video describes scientific modeling in these classrooms and how to support the revision of students' ideas over time.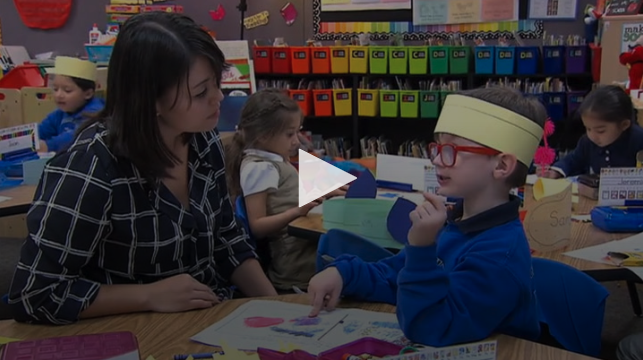 Scientific Modeling in the Early Grades
The strategy videos tackle two important questions teachers have asked while engaging young learners in scientific modeling. The videos highlight specific approaches that Kaia and Fallon found productive for supporting students' scientific work, but these approaches are by no means exhaustive — we hope to learn together as you try variations to support the students in your classrooms!
In the first strategy video, we see students using share-outs and discussion spotlights to learn from each other. As you watch, think about how share-outs of models can be more than "show and tell."
The second strategy video shows students engaging in an interactive read aloud. As you watch, think about how you can use informational texts to support scientific sense-making. Pay special attention to how students critique science ideas and representations from the books.
Let us know in the comments below what key features stand out to you about scientific modeling and supporting young students in this work, and how you're using scientific modeling with your students.