---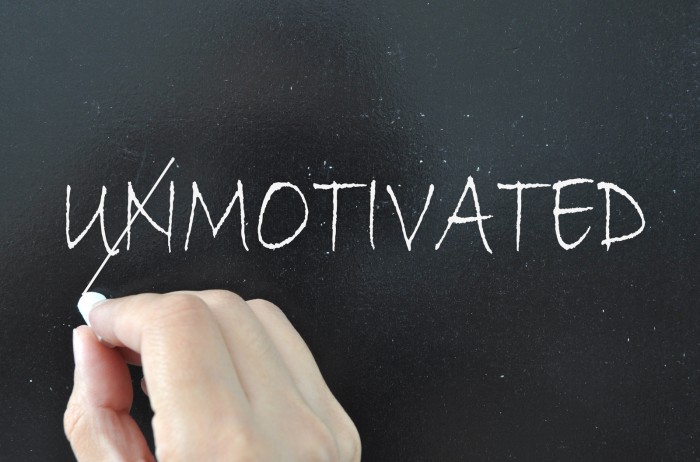 Mr. Kazancigol, an engineer turned high school math teacher enrolled in Course 5841: Got Skills? The Common Core Beyond ELA and Mathematics and shared his insights on how to motivate students using the acronym ALIVE.
Mr. Kazanciogl created the acronym ALIVE for those students who are un-motivated, disengaged and not interested in learning math.
ALIVE
Ask: I will ask my students one-by-one to meet me so that I can find out how I can help them do better.
Listen: I listen to what a student is saying and what is left untold. Some students will not speak up and share anything so often times, it is what isn't said that speaks the loudest.
Identify: I will identify either two or three steps that I will take to help get them more engaged.
Validate: I will validate with the students these steps and ensure that the student and I correctly identified and captured the appropriate steps.
Execute: I will be sure to execute the plan in a timely and efficient manner.
Inattentive students putting little effort to learn are unlikely to benefit from challenging standards or curriculum unless I step in as a teacher to take steps to address their lack of motivation. I chose this acronym so that I can work with my students one-to-one helping them understand that as long as they keep an open mind they will be able to do the work and learn.
Want to learn more about the Common Core Standards (CCSS) and how to help your students meet the skills required for CCSS compliance? Enroll in Course 5841- Got Skills? The Common Core: Beyond ELA and Mathematics. This course will break down seven key proficiencies into sets of skills, providing examples and instructional format for infusing CCSS skills into all disciplines and grade levels.
Learners Edge is passionately committed to providing you with continuing education coursework, materials, and tools that will help you succeed in your classroom and in your career.
Offering more than 120 online courses for teachers, you can earn the graduate credit you need for salary advancement and meet your professional development needs. Contact us today to get started!