Whether you're gearing up to tackle technology and Common Core or just want to teach your kids how to use the internet as a research tool, we think you'll love these video lesson guides we've developed with Common Sense Media. Full lesson plans are included with each one.
3 Step Guide to Finding and Using Internet Resources:
1. Find it.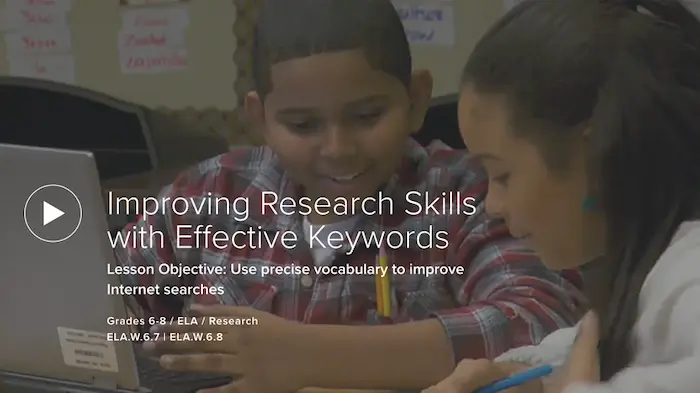 VIDEO: Improving Research Skills with Effective Keywords
Sure, our students know how to Google it, but do they know how to use search for academic purposes? This is the best lesson I've ever seen on teaching students to use search effectively.
Common Core Connection: The new writing standards ask us to develop specific research skills in our students. You're probably already asking students to conduct research projects, but are you teaching them how to use search terms effectively? These are research skills that will last a lifetime.
2. Evaluate it.
VIDEO: Using Critical Thinking to Find Trustworthy Websites
I'm sure you feel like a broken record when it comes to reminding students that Wikipedia is not an ironclad resource, but how do you teach students to make that decision on their own?
Common Core Connection: In addition to search skills, the new writing standards ask us to teach students how to assess the credibility and accuracy of the sources they find. This applies to both digital and print sources.
3. Use it.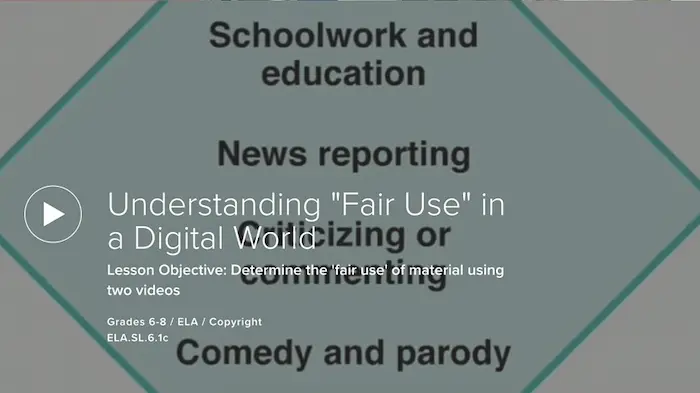 VIDEO: Understanding "Fair Use" in a Digital World
As we work with students to develop speaking and presentation skills, how do we help them understand the role of media in delivering a message with impact? Start with "fair use" for adding images, music, and sound to presentations.
Common Core Connection: As a whole, the new speaking and listening standards are probably a big shift for most of us. These standards include collaborative discussion and also presentation skills. They ask us to support students in understanding how media can underscore a speaker's message.
See the entire video series here. Find more resources for teaching digital literacy from Common Sense Media here.