My first year as an instructional coach was a learning year.
I was experienced as a department chair, but the role of an instructional coach was a bit different. For starters, I was in a different district. The District of Columbia Public Schools have a robust approach to coaching called LEAP — Learning together to Advance our Practice. This method of coaching almost mirrors how assistant principals observe, except for the evaluation component. It was an adjustment at first, but LEAP has helped me to hone my craft as an intentional observer.
The school where I coach and teach, the historic Paul Laurence Dunbar High School, was America's first Black public high school. In the first half of the twentieth century, this school was an elite institution, which attracted an extraordinary faculty. (Watch as I give a tour of the school's museum.) Today, we remain a committed and extraordinary faculty; however, like many urban public schools, Paul Laurence Dunbar High School is a high-poverty school that has historically experienced high staff turnover. Nearly half of my ELA department is either new to the building or new to teaching.
Finally, understanding the human dynamic present within the feedback cycle is something that has to be experienced to be appreciated. Teachers are humans, just like every other professional, and their humanity must be maintained throughout the observation and feedback process. At the same time, however, instructional coaches and other school-based leaders must see the potential in each teacher and design learning opportunities that help them to see potential in themselves as well.
This year has been an implementation year. After moving to a comprehensive professional development system, which began in the summer and has continued throughout the year, I'm excited to see the improved outcomes with the teachers on my caseload. One teacher in particular is highlighted in this series of videos. Mr. Marquis Colquitt is a ninth grade Language Arts teacher in his second year of classroom teaching. A Chicago native, Marquis moved to D.C. to make a difference in the lives of students through a focused study of writing and reading comprehension. It's with great excitement that I introduce the three videos that follow, as they outline the coaching cycle, the importance of relationships to coaching, and how coaching influences equity within a schoolhouse.
The Coaching Cycle
In this first video, you'll see the entire coaching cycle. The first section illustrates the pre-observation meeting. In this meeting, we use a principle of andragogy — the method and practice of teaching adult learners — that highlights the importance of co-creating meaning. Mr. Colquitt and I look at a verbatim script of the past lesson. We then determine the important problems of practice and make decisions about the high leverage focus for the next observation lesson.
In the next section of the video, you'll see a particularly unique function of the instructional coach position in my district: job-embedded coaching and observation. I observe and script the lesson, while engaging in "coaching breaks" with Mr. Colquitt to provide real-time feedback.
The final section of the video illustrates the post-observation conference or feedback session. This meeting helps to concretize the experience for both Mr. Colquitt and me, and helps me to provide next steps for growth.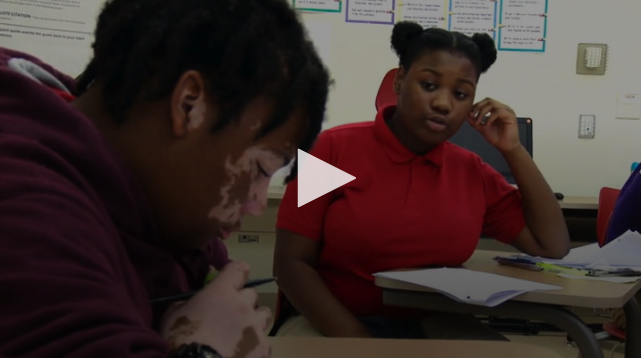 Coaching and Relationships: A Crucial Connection
This next video underscores the importance of the human dynamic when it comes to relationships. Mr. Colquitt and I discuss our relationship — the quirks and the benefits — as well as why relationship building is central to effective coaching.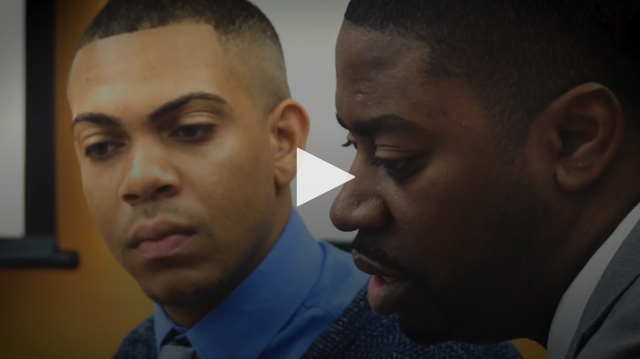 Coaching for Equity
I believe a commitment to equity must permeate all that we do as school leaders. This last video demonstrates how a commitment to growing the expertise and pedagogical skill of teachers is closely tied to improving instructional outcomes for students.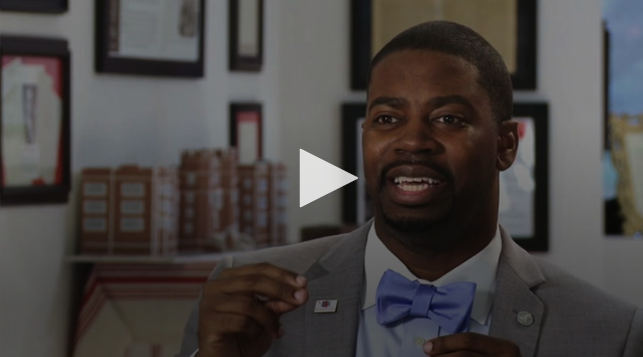 'd like to sincerely thank the Teaching Channel crew (get a behind-the-scenes glimpse of the filming), Mr. Colquitt, and his students for their invaluable contributions to these videos. It's my hope that effective coaching can be the norm in all of our schools. Our students' futures depend on it.
This work was made possible through support from the Leona M. and Harry B. Helmsley Charitable Trust.