March Madness brings to mind college basketball, cheering fans, and of course, filling out a bracket with predictions of the Final Four teams and NCAA Champion. This March, let's bring the excitement of the tournament bracket to the classroom! We've created a bracket of Top Teacher Tools–those go-to resources, handy items, and can't-live-without fixtures of educators' life at school. Join the fun by filling out your own bracket, voting on your favorites below, and following along on social media throughout the month. At the end of the tournament, we'll crown a winner, the Top Teacher Tool!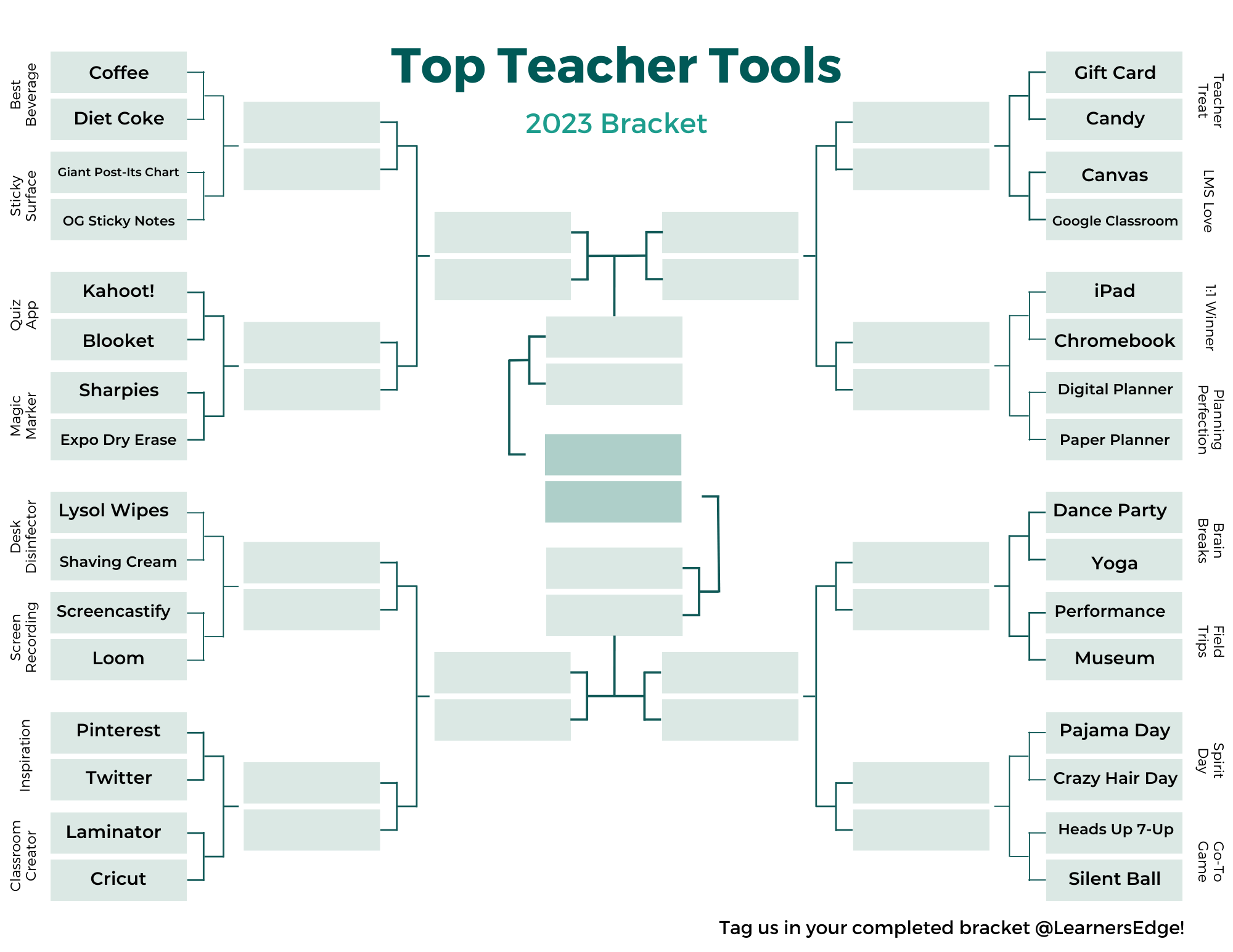 Complete the quiz below to share your picks and check back on our social channels to hear how they stack up!
If you're enjoying our teacher tools championship, consider incorporating brackets with your students in March! Peruse the resources below for ideas to use brackets in literacy, social studies, science, and more. And be sure to check back when we crown our bracket winner!
---
Follow along for the next round of voting!