The first video in this series introduced Project LIT Bronx.
Now that you know what Project LIT Bronx is, we'd love to share what it takes to organize a community book club. Before you even start the process, make sure that you sign up to be an official Project LIT Community chapter so you can tap into all of the resources and support in this community of more than 300 chapters!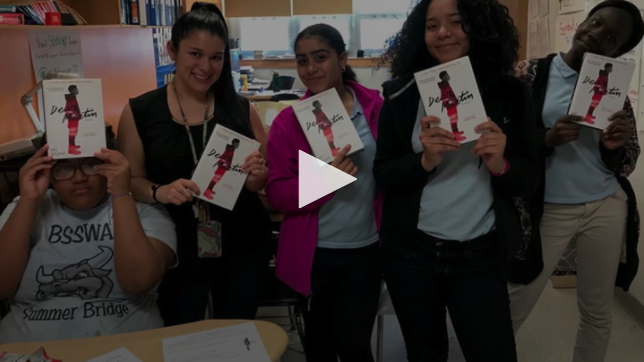 VIDEO: Starting a Community Book Club
At first, it may feel overwhelming to get your book club going. We share ten easy steps you and your students can take to make it all happen. This video also highlights resources to help you get started, like book club agendas and discussion guides. We hope these resources and ideas get you and your students ready for your first book club meeting.
If you have questions or comments about Project LIT Bronx, I'd love to hear from you.