We're thrilled to announce a new iOS app for our ADVANCEfeedback® users, available for download in the Apple App Store!
The ADVANCEfeedback® app is designed to improve the user experience and save educators time capturing, uploading, and sharing videos so they can concentrate on peer and observer feedback in order to improve practice. Improving teacher practice is our goal, and research shows video makes a difference. We understand educators are busy and don't have time for setting up camera, lighting, etc. — that's why we've made it easier than ever to capture, edit, upload and share video!
How does it work? It's easy!
1. Capture
We know that capturing video can be an obstacle users face before they even get to use ADVANCEfeedback. In particular, the great high-definition video footage iOS devices capture can result in large files that are tricky to upload via wifi. After listening to teachers and coaches we work with, we decided this was a great place to start in addressing the challenges that come with video. We want to make it much easier to get feedback quickly and easily.
With the new ADVANCEfeedback iOS app, users can use their iPhone, iPad or iPod Touch camera to capture footage directly in the app. It even analyzes how many minutes of space are available on the device! Users can also select video files that they've recorded outside of the app and have stored on their device.
2. Edit
Once users have the footage they need, we make it easy for them to upload the pieces that are going to support that high-leverage feedback. The simple edit tools we've built into the app allow users to trim selected videos and merge multiple videos together. This means they can highlight exactly the practice they are working on.
For example, is the user looking for feedback on transitions? They can use the app to easily trim clips of transitions in the classroom, merge them together, and upload the file seamlessly!
3. Upload
When users log in to the ADVANCEfeedback mobile app, it links directly to their platform account. Once they have the video file they want, and they've entered the basic descriptions associated with an observation, they simply tap "Upload." Users can watch the progress as their video is compressed and uploaded… Or put the phone down and go about their day, knowing that clip is uploading in the background.
The app will keep a log of the videos the user has uploaded. Videos are stored on the device, so they are not dependent on the app. They can also log into the web platform and complete the preobservation survey and submit for observation, just as they do now.
4. Share
In an effort to increase the touch points for feedback, we wanted to make sharing videos with colleagues easier than ever. Once uploaded, users can select peers from a list and simple tap "Send." These videos will appear in the "Shared With Me" section of their colleagues' accounts, available immediately for that quick feedback or as the basis of a meaningful professional dialogue about practice.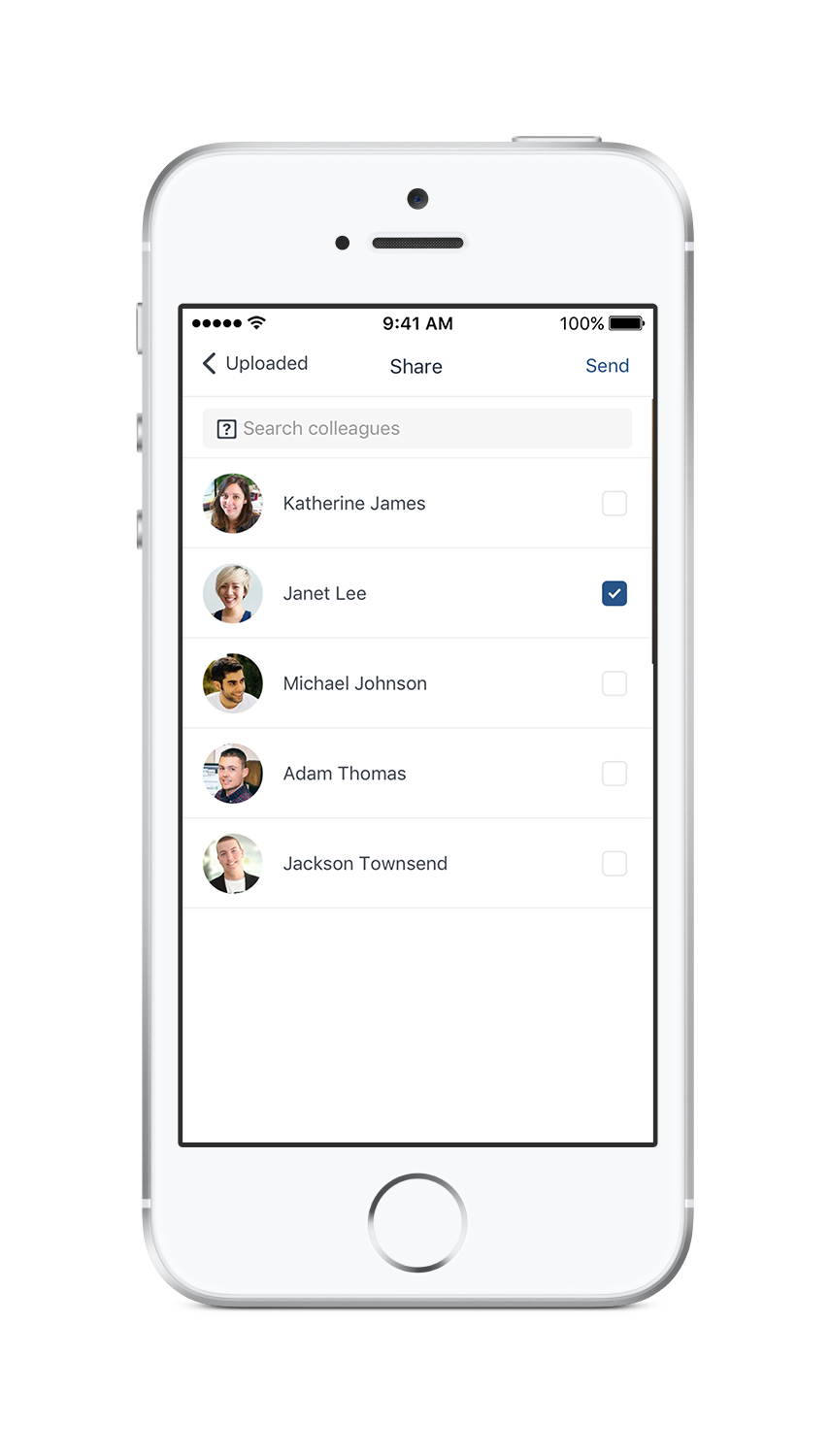 Insight ADVANCE is committed to making sure you spend time on what matters most–getting high-quality feedback and coaching into the hands of teachers. Which is why, when you asked, we answered with ADVANCEfeedback® available for all iOS devices via the Apple App Store.
Rebekah Ralph, Instructor of Educational Technology and edTPA Coordinator at LaGrange College, said:
"I can't imagine teaching, training, and supporting teachers without ADVANCEfeedback. The mobile app makes the teacher's workflow easier and more efficient, which should mean more videos are created for self-reflection, peer collaboration and coaching."

About Insight ADVANCE
As a team of former teachers, coaches, school leaders, and district administrators, Insight ADVANCE is passionate about changing the status quo when it comes to supporting educator growth. Based on years of on-the-ground experience in states, districts, and schools across the country, Insight ADVANCE has developed a suite of products that connects self-reflection, coaching and peer collaboration, observation, and evaluation to permanently impact how all educators involved in teacher growth are supported. The ADVANCE Suite of tools breaks new ground in proving how educator observations, whether on video in person, can generate data that powerfully drives professional growth. To learn more, please visit InsightADVANCE.com/AboutUs.
Media Contact:
Jacob Hanson
[email protected]
(970) 560-0856