How to Implement Technology in a Meaningful Way
My first memories of technology as a student mostly involve magical visits to the computer lab where I would get lost in a game of Oregon Trail or Number Munchers. In the 80s, technology was a special treat, something extra my classmates and I got to experience on occasion. Fast forward several years and you'll find that educational technology has come a long way! Students now have individual devices available to them at any time and in any place. There are apps and sites for learning, practicing, publishing and connecting. Technology has definitely helped to improve the quality of teaching and learning in the 21st century, but educators must always stay vigilant in our efforts to evaluate what's working and what's not.
Here we've put together a list of 5 practices that every educator must consider NOT doing as they look to implement technology in meaningful ways.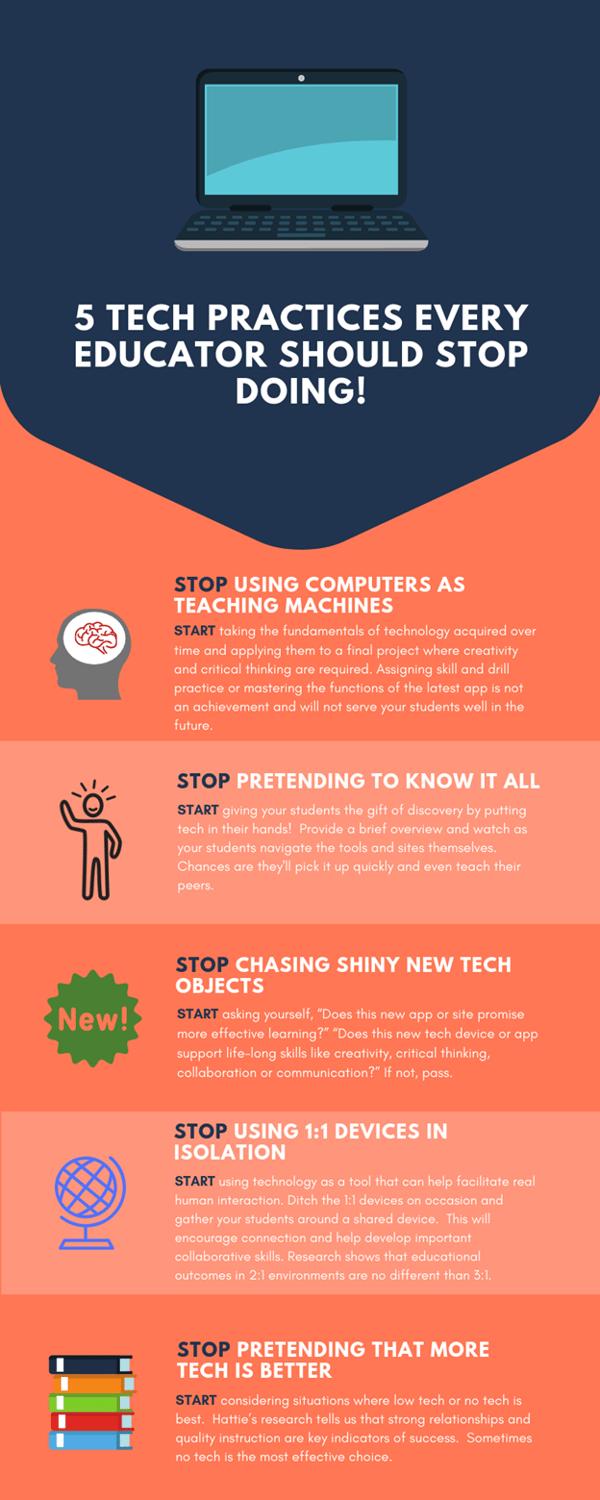 Stop wasting energy on technology practices that aren't effective. Take our advice and ditch what's not working. Instead, focus on teaching and learning practices that can help prepare your students for future success in the 21st century!