Scientists use models to explain and predict phenomena in order to better understand our world. Here are some concrete examples across a range of professions:
Physicists might create and test a mathematical model of how a river bed changes over time due to erosion.
Astronomers might use modeling to predict the path of an asteroid.
Geologists might use modeling to predict how water will flow through rocks in a particular area.
Biologists might use a computer model to predict the behavior of interactions between organisms.
Meteorologists use models to predict the possible paths storms might take (something students see on a regular basis if they watch the news or weather reports).
The Next Generation Science Standards identify "developing and using models" as a key practice, which isn't surprising given their use across the disciplines. However, understanding what makes a model a scientific model, and engaging with modeling in science classrooms can be challenging, not just for students, but also for many teachers. What are key features of scientific models? How might teachers build modeling into their lessons? What does it look like at different grade levels?
In this video, National Science Foundation (NSF)-funded education researchers Dan Damelin (Concord Consortium), Brian Reiser (Northwestern University), and Cory Forbes (University of Nebraska-Lincoln) define scientific modeling and discuss how teachers can (and should) use modeling in their classrooms.
The scientific practices were not designed to be implemented in isolation. This is illustrated by the Teaching Channel series: Scientific Argumentation in the Early Grades, which shows how a second grade classroom is investigating a real-life question, "What caused the town of Moncton to flood?", using an explanatory model and engaging in scientific argumentation. Watch as these students start with a puzzling phenomena, use models to think through the phenomena, draw what they think happened, make claims using evidence from their models, and engage in scientific argumentation to weigh ideas and evaluate evidence.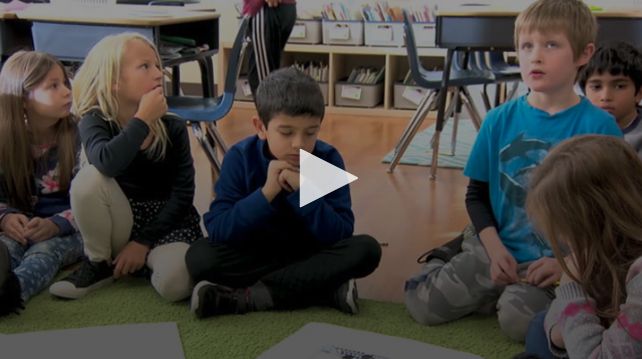 The practices are powerful tools to help students think about and better understand complex natural phenomena; tools which give students skills they will need and use, not only as scientists, but as everyday citizens.
If you're interested in learning more about curricula, professional development, and tools focused on the practices, explore these NSF-funded resources: