It's the personal stories that are often lost in the conversations we have about immigrants and refugees. One personal story may seem insignificant; however, when the stories of nearly five million English Language Learners are absent from the education narrative in the United States, so is the context through which we can learn to know our students, to build empathy, and to truly understand what our students — especially newcomer students — need to be successful.
A Story Can Shift Practice
Emily Francis' immigrant story is compelling standing on its own; however, it becomes even more powerful if we ask what this story — and the many others like it — can teach us about how we can best reach newcomer students and any student who doesn't quite fit in.
As you read about Emily's experience, think about the similar struggles and barriers your students face in the classroom each day. Allow Emily's story to illuminate some of the ways that educators can identify their students' needs and support newcomers with a few simple pedagogical shifts.
More importantly, keep in mind how a growth mindset and asset-based way of thinking is required to see the gifts that every student brings, particularly those from other cultures, languages, and countries.
When we remember the power of stories from others unlike ourselves, we can put ourselves in their shoes, developing empathy for different perspectives and different paths in life. We can learn about the funds of knowledge our students and their families posess, or the rich backgrounds, skills, and assets diverse populations bring to school. We can move beyond the challenging socio-political rhetoric and focus on the realities in our classrooms — the realities of the world our immigrant students bring to us every day.
---
Connecting Stories to Practice
My Immigrant Story: Struggle, Solidarity, and Serendipity
Emily recalls her life in Guatemala, before emigrating to the United States. Through this story, we gain some insight into Emily's strength, the role family plays in her life, and her unwavering focus on finding strength during hardship.
How do we empower students like Emily to share their stories so that we can better understand and support all of our students?
Resources for Deepening Your Practice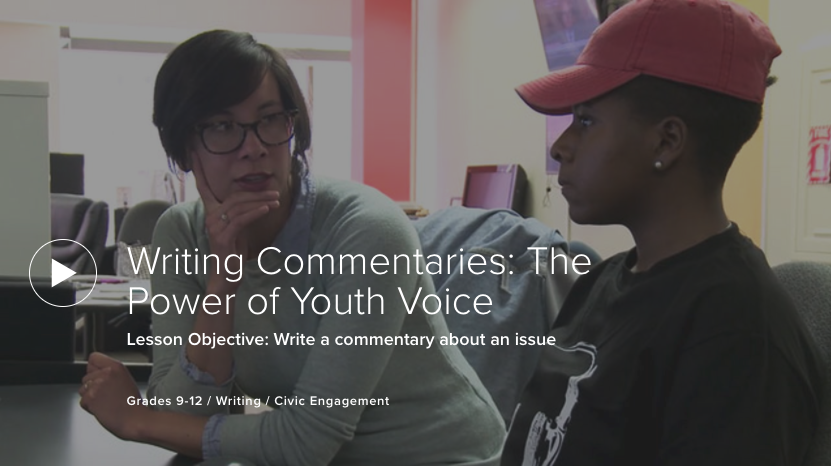 VIDEO: Writing Commentaries: The Power of Youth Voice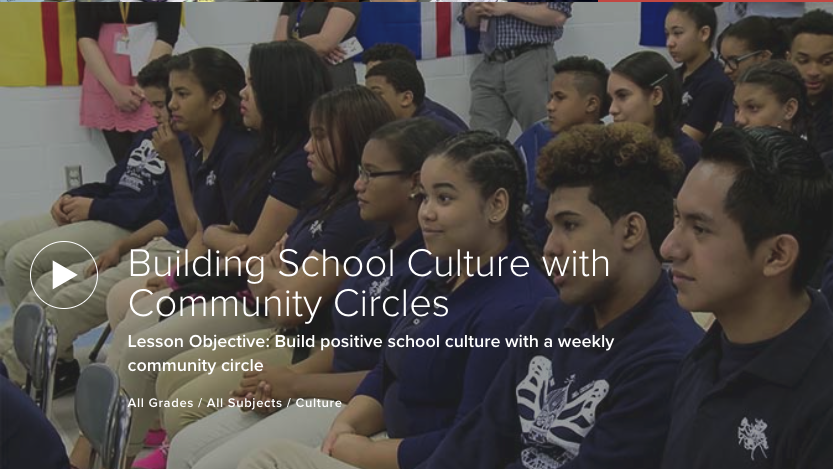 VIDEO: Building School Culture with Community Circles
---
My Immigration Story: New Land, New Opportunity
Follow Emily's journey from undocumented and unaccompanied minor in Guatemala to legal immigrant in New York City. You'll read about the tumultuous journey of Emily and her two younger sisters, including the stigmatization they experienced as they arrived in the United States.
Resources for Deepening Your Practice:
---
My Immigrant Story: Embracing Education, Navigating Failure
As a newcomer, Emily embraces the opportunity to be educated in the United States in spite of the odds stacked against Latino students. She explains how she comes to find that learning — and passing assessments — is often an uphill battle for English language learners.
Resources for Deepening Your Practice:
---
My Immigrant Story: Sí Se Puede!
Emily learned that she wouldn't be graduating high school, so becoming a teacher seemed like an impossible dream. But, in the end, her failures were nothing more than a detour on the path to success.
Resources for Deepening Your Practice:
---
As educators, it's important that we know our students and, as Emily's story demonstrates, it's also important that we know our students' stories — especially when we teach ELLs and newcomers in our current political landscape. What really matters is relationships — relationships between students, teachers, families. We need to be sure that the students in front of us know that we care about them, that we see their identities, and that we want their voices — and their stories — to be heard.
For more resources to support your English language learners and newcomers, be sure to visit Teaching Channel's ELL Deep Dive.
How do you empower your students to share their stories? We'd love to hear your ideas in the comments below.