There's no way I would have ever imagined a school year as difficult as the one we are in right now! At Laurel Middle School in Laurel, MS, we started the '20-'21 year so hopeful and optimistic. We found innovative ways to deliver instruction via a hybrid model as well as implementing virtual learning. The transition for some teachers and administrators was difficult, causing frustration and ultimately burn out by midyear. It resulted in two resignations. Now, we are back face-to-face, requiring masks for the spring semester. I worry that all some teachers can seem to focus on is how many Mondays are left until summer break. Amid outbreaks, rising infection numbers, and the negative fallout of this pandemic, we now must shift our focus to finding productive ways to keep our teachers and staff motivated in order to finish the school year strong for our students.
Here are five ways to keep yourself engaged while also motivating others to push through.
1. Identify the opportunities for students and staff
We often say that students are resilient, but the truth is we all are. Even with that in mind, we have to uncover the opportunities sitting right before us so that we can persevere during these unprecedented times. I encourage you to post what you believe about your students on the walls. Let them know they are achievers, champions, innovators, and risk-takers! Make it interactive and have teachers share their beliefs about their students. Take it a step further and have students share what they believe about their teachers. They will surprise you! Students really are grateful for the efforts their teachers have made, and they recognize the impact of their service in the classroom. Read their comments throughout the day to lift your spirits and remind you of "your why." Be sure you display your responses in a common location. We posted ours outside of the school library. It gave me great joy to hear how excited the teachers were to see one another's thoughts. Talk about breeding positivity!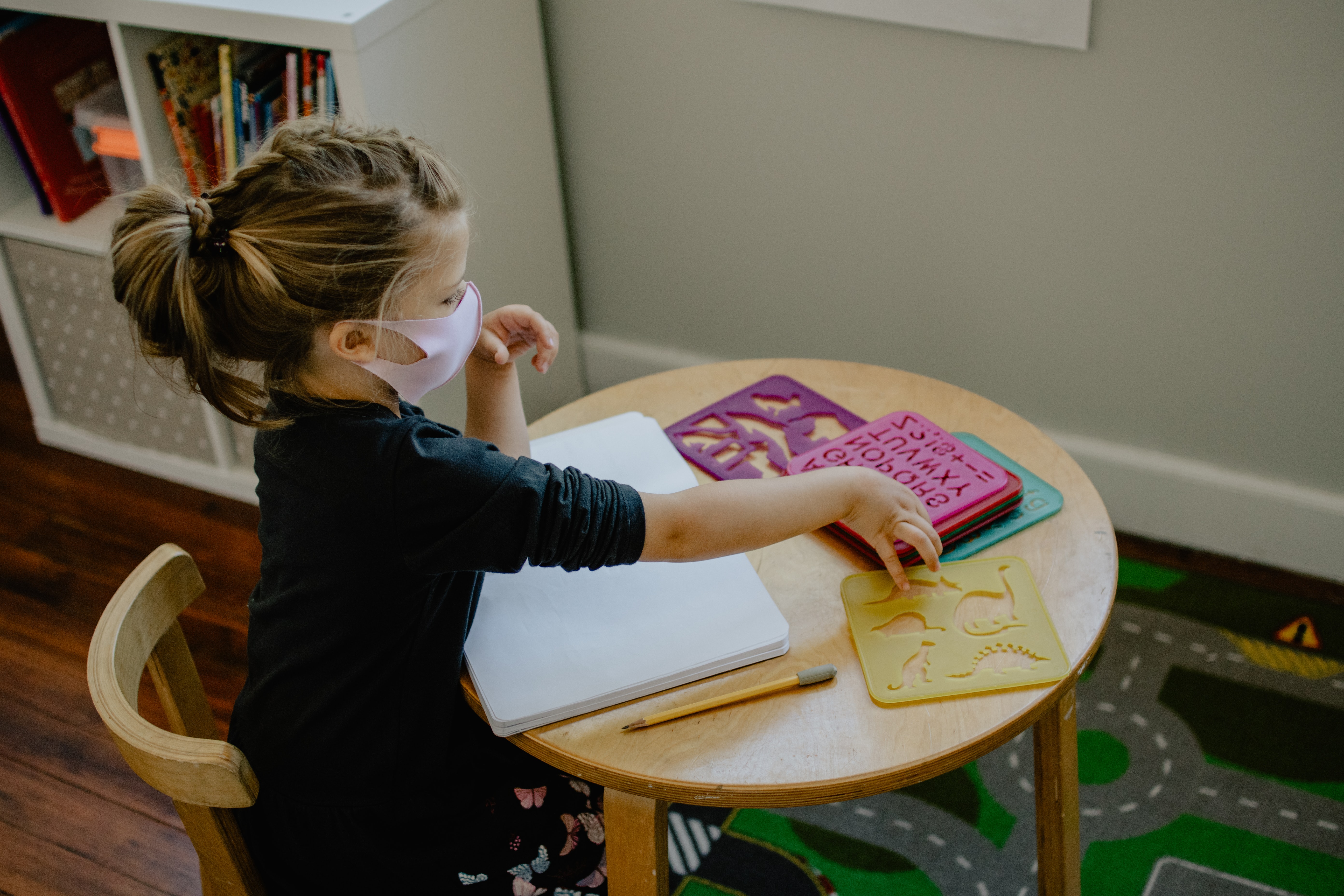 2. Support and encourage self-care
As leaders, we often overlook the importance of self-care. We are accustomed to making sure our students have all that they need and that our teachers are supported, all while putting off what WE need to refuel our lamp in order to keep our light shining brightly. We can model self-care by sharing ways we de-stress. Whether you practice mindfulness, meditate a few minutes a day, exercise, practice yoga or even listen to calming sounds, we must do something that takes us away from the noise. Sharing your self-help strategies with your teachers can create a culture where the importance of mental health is not only encouraged, but supported. As leaders, it is important to set the example by demonstrating what self-care looks like. So the next time you think of scheduling a meeting, consider including at least five minutes of silence and meditation or bringing in someone to lead a meditation session. You'll thank me for it! And your teachers will thank you.
3. Provide purposeful professional development
We have all been through painfully boring professional development sessions that leave us feeling uninspired, if not frustrated. Teachers are telling us that they do not want to sit through another one-size-fits-all PD session that does not support their growth. So why not give teachers what they need to grow and improve? Effective and purposeful professional development will not only yield buy-in, it can manifest into deeper collaboration and productivity for your teams. Tap into your staff and have them present to one another. We have buildings with master teachers and best practices being shared every single day! What better way to foster a community of collaboration and sharing than to learn from each other. At Laurel Middle School we are able to foster this through peer observations. Teachers have an opportunity to see other teachers shine and pick up a few tips for themselves.
4. Adjust systems for school climate: have fun!
Look, if we are going to provide purposeful professional development why not add in some fun! Create opportunities for teams to let loose, laugh a little, and release negative energy. Consider implementing games during online staff meetings such as scavenger hunts or digital competitions. Sometimes we need to leave the data analysis, lesson planning, and tier interventions behind just to focus on the team development. Doing so, could make a significant impact on your school culture and bring the team closer together. When was the last time you had fun at a meeting? I personally attended our administrators retreat before the holidays and I had so much fun! Try it, you will have a blast!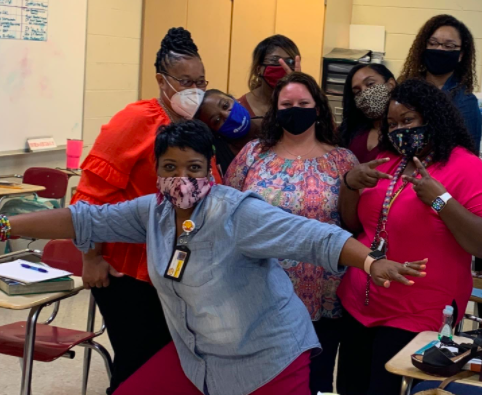 5. Reflect on the strategies that helped you survive leading into the pandemic
One thing I've learned over the years as an education leader is to celebrate small successes. I am here to tell you that we need to celebrate ourselves and our teams and often! We are surviving and doing our best to educate our students during this unforeseen pandemic. We rose to the occasion with little notice, have made ongoing adjustments to our practice, and in many instances, to our physical buildings to provide a safe environment for all. Whew! What a challenging year to reflect and build upon. We have tools in our tool belt that prove we can make it through any crisis. As my elementary teachers used to say, pat yourself on the back if you're winning!
The truth is WE CAN DO THIS. We will do this! Make a decision today to push through the remainder of this school year on a high note. Implement simple acts to bring joy in your school and add some fun to your everyday routines. Involve both your students and teachers in finding the positives and communicating it in a way from which everyone can benefit. Don't forget: you must take care of yourself in order to effectively serve others!