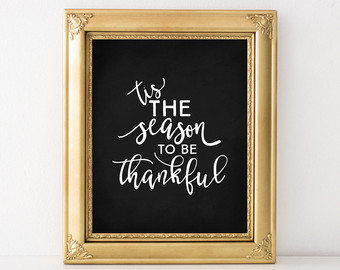 As 2015 comes to a close,Learners Edge has much to be thankful for, and our customers are at the top of that list.We work hard to be authentic, approachable, and available to a customer base that is loyal and driven to be the best in their field. Welove to engage with educational professionals on a day-to-day basis. We get to know you, your needs, your struggles, and if we are really lucky, your successes.We'd like to take a moment to give thanks and to share with you what one of our team membershad to say on this topic.
"Recently, I had the opportunity to speak with a customer who was having some difficulties. The woman on the phone didn't explain at first what was really going on and seemed unsure of how to articulate the problem. Eventually, I was able to discern her name and that she was calling about a course she was taking.
She talked about rewriting over and over a lesson plan she was supposed to submit, until a friend told her she was over thinkingit. "I'm the kind of person who narrows multiple choice down to 2, and wants to pick both because I'm not sure."She had recently left teaching because of a personal issue that happened, and she said she couldn't function very well because of it. She was told to take this course by an administrator, but she didn't work for that person anymore, because she had left her job. Frankly, she sounded pretty adrift, and unable to process anything or really articulate what she needed. She knew she needed to finish the course but she felt paralyzed by everything, and she didn't know what to do.
I started by asking her the course she was in, and then the conversation went from there. Here's what I was able to tell her (among other things):
There's a 2-week grace period.
The evaluator will give you a chance to resubmit if more information is needed from you.
The evaluator will give you specific feedback about your assignment.
We will work with you if you need more help.
In about 7 minutes, she was better. No more nasal sound. She said she felt better. She thanked me, and we hung up.
My thoughts immediately went to how happy I am thatI am able to be a teacher allyinstead of a faceless cogwithout the ability to interact with a customer. Because of how we function at Learners Edge,I was able to reassure her without compromising standards, and becausewe understand teachers' mindset, I was able to offer guidance, reassurance, and understanding. Because of who we are at The Edge, I could give the kind of customer service that this teacher deserved and needed, and truly, the kind of customer service I believe in.
Today, I am reminded of how thankful I am to be in a position to make that kind of difference with education professionals. I am happy knowing that, no matter what happens in subsequent months or even tomorrow,Learners Edge will remain true to form: real,accessible,understanding, andauthenticin all we do with our customers and with each other."
This is one of the many things that make Learners Edge unique and we invite you to get to know us and see how we can help you make your professional development experience meaningful.