As the school year winds to a close, students and teachers look forward to the end-of-year assemblies, field trips, field days, and class parties. We begin to relax as core learning wraps up and classrooms are cleaned, organized, and prepared for a dormant summer. But what do you do if the summer break countdown hasn't hit zero yet? It can be a challenge to fill the widening gaps in class time that remain during those last days of school. To avoid the stress of planning and ensure you enjoy those last moments, we've gathered some of our favorite end-of-the-year activities (complete with video examples and templates), so you can focus your energy where it's needed most—on community and closure!
Send your students off to summer break with fond memories of their time in class. Grab one of our End-of-The-Year Time Filler Activities to keep the fun flowing right up until the very last day of school!
1. Paper Airplane Unit
In need of a fun and collaborative activity to end the year? Put your students into groups, teach them a few paper airplane designs, and let them compete for the title of top dog! This easy-to-implement lesson includes multiple rounds where students either aim for a bullseye, go for distance, or throw for the longest hang time. It's the perfect activity to get students outside, while using their critical thinking and collaboration skills!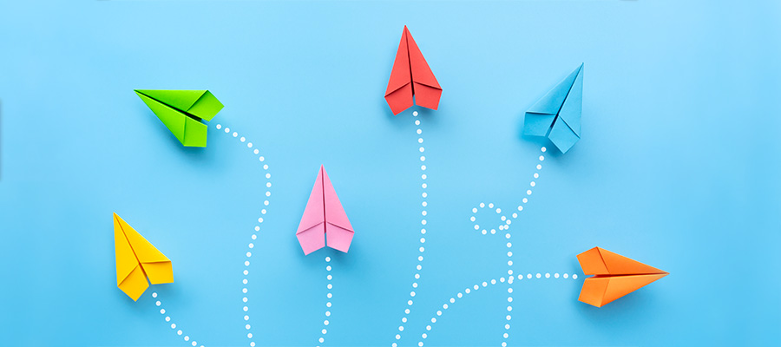 2. Blackout Poetry Template
Wrap up your last days of school with poetry. Just take a photo of any piece of text, insert it into a slide, then blackout words to create a visually pleasing and creative masterpiece! Students can reflect on the school year, summarize concepts from class or have free reign to create. Grab our template adapted from DitchthatTextbook.com.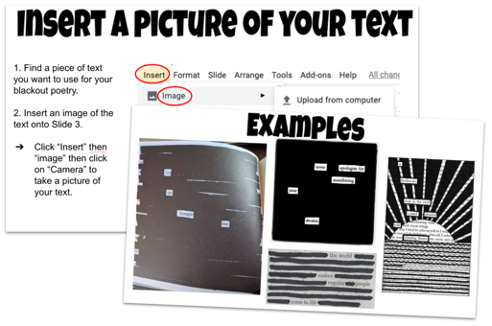 3. Digital Spot the Difference Game
If you think Wordle is addictive, wait until you try Spot the Difference from Smithsonian Magazine! Students can visit the site each day to find the differences between two photos (there are 10). With new photo pairs posted each day and an entire archive at your fingertips, you just might get hooked!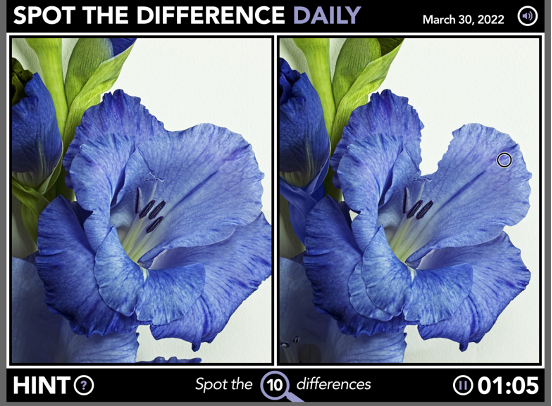 4. Virtual Beach Field Trips
Want to take your students on an amazing beach excursion? This collection of videos will transport you to Waimea Beach, Big Sur, and more! With just a few clicks you can transport your class to a summer vacation destination of their dreams!
Download as Template | Download as PDF
5. Cardio Desk Drumming
Help your students get their end-of-the-year wiggles out with desk drumming. Kent Hamilton's series of cardio drumming videos on YouTube will have you dancing your way into summer. All you need are a few inexpensive pool noodles (cut into smaller sections) and some students that are ready to dance!
6. "How to Draw" Video Collection
This epic collection of "How to Draw" videos is organized by months of the year. Choose a summer-themed guided drawing lesson to get your students ready for the season, or let each student select a video that interests them.
Download as Template | Download as PDF
Once you've sent your students off to enjoy their summer break, consider one of these courses to help build your resilience for next school year:
5792: Refocus & Recharge: Strategies for Finding Balance in Teaching
5219: Building on Your Strengths for Professional Wellbeing
5116: Connection and Calming Strategies for Today's Teachers
5105: Living Your Happiest Life, Inside & Outside the Classroom