When we think about developing confidence, we might think about preparing students to talk in front of the class. But true confidence is so much more — it's the ability to feel brave enough to share your ideas and speak your truth. To help students feel comfortable doing this, we have to create class cultures where all students are respected. Consider using these strategies to help students develop a strong sense of self and the confidence to speak out:
Share Stories
Show students that they matter by inviting them to share their stories. Talking about themselves and receiving a positive reaction helps to build confidence. We can help students to develop into the best versions of themselves by showing them that their stories are important. Create many opportunities for sharing so students get to practice this skill.
Need inspiration? Watch first graders share about their backgrounds by creating family flags. This is a great way to help students develop their identities and celebrate individuality. Older students may be able to share even more of their personal stories. In this video, Sarah Brown Wessling has her students interview each other at the beginning of the year. Inviting everyone's stories into the classroom sets the tone for the year.
VIDEO: Sharing Stories to Build Community
Participate in a Variety of Ways
Just like with anything related to learning, not everyone needs the same thing. Like I said, confidence isn't just about the way students present themselves to the group. Create opportunities for students to participate in diverse ways. For example, students could talk with partners, small groups, and in front of the whole class. Each opportunity provides students with a chance to develop confidence in different ways.
It can seem like whole-group presentations are the end goal, but some students may actually start off feeling more confident sharing in front of the class. When students are less confident taking feedback and working collaboratively, talking one-on-one with a peer can be more challenging. Consider the individual needs of your students when creating a variety of participation opportunities.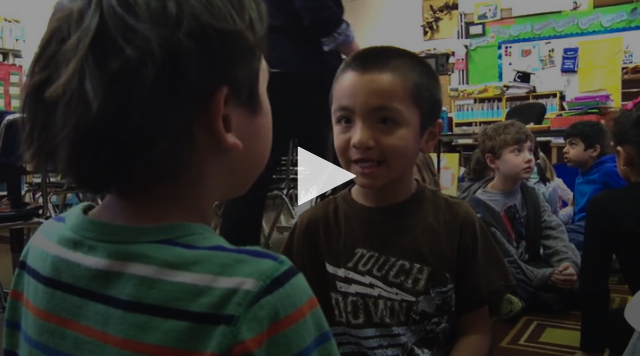 VIDEO: Warming Up with Rug Partners
Set Goals
Confidence can be a tricky subject to talk about. But it doesn't need to be! Begin by unpacking just what confidence means. Have students reflect on times when they've felt confident and times when they've felt less confident. It can be helpful to model this yourself as you share a personal goal related to confidence.
In this video, see how one class sets social skills goals. Students could write about their individual goals related to confidence, then privately share them with you. Throughout the year, create opportunities to check in around these goals. Students may feel vulnerable when writing about confidence, so consider how you can balance the desire for privacy with your ability to help.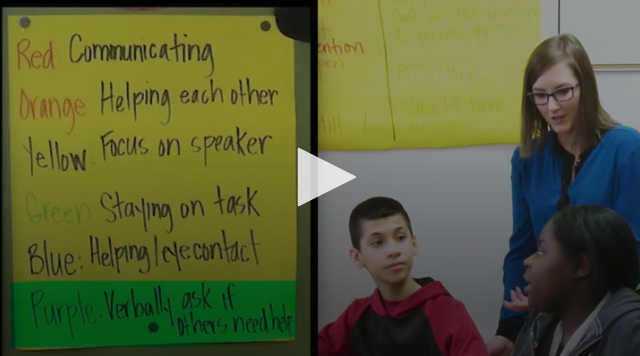 VIDEO: Building Class Culture with Social Skills Goals
No matter what approach you take, think about how you'd like your students to be at the end of the year. Want them to be able to confidently explain their mathematical thinking? Hope to see them feeling comfortable taking risks? Get clear on the confidence goals you have for your students, then work backward from there.