On behalf of everyone at Insight ADVANCE, we sincerely hope that you, your family, and friends are healthy and safe.
As we reflect on what has transpired since learning about the COVID-19 virus and having schools shut down, one word keeps coming to mind: anxiety. District and school leaders are faced with ensuring students on FRL are fed, instructional coaches are struggling to connect with and support their teams, and teachers have scrambled to adapt to an entirely new way of approaching instruction while students are forced to learn from home. Anxiety, indeed.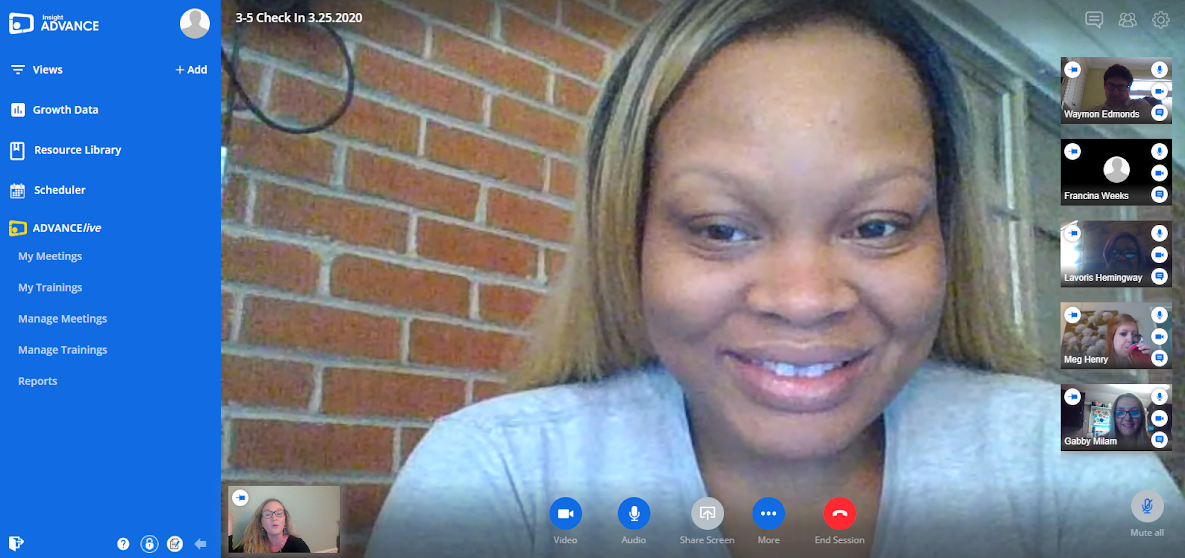 How are we supporting teachers, coaches, and school leaders? Educators simply weren't trained for the situation they're in as the result of COVID-19 school shutdowns—but they're rising to the occasion in amazing ways. While keeping student learning going is top priority, we can't forget that professional learning and instructional coaching are desperately needed, too.
As schools and universities remain shut down, we want to do something to help teachers, instructional coaches, professors, principals, superintendents connect and learn in a secure environment while schools are closed. It's our way of helping to relieve some of the anxiety.
Insight ADVANCE is excited to make its asynchronous and synchronous video coaching software, ADVANCEfeedback®, available for free, in partnership with Vonage, so learning doesn't stop for our educators.
Teachers, instructional coaches, and school leaders can use ADVANCEfeedback® for:
Peer feedback and PLC video sharing
Building a resource library of exemplars
Asynchronous instructional coaching
Secure live video 1-to-1 or group coaching
Secure live video team trainings
If you're interested in bringing ADVANCEfeedback® to your district, school, or university, please click here so we can help you get started.
If there's anything we can do for you during these challenging times, don't hesitate to reach out.
Stay healthy and safe.