When was the last time you asked your students, "What makes you really mad?"
It's a question that many teachers in Oakland Unified School District (OUSD) ask their students.
Classroom management is hard enough; why would any teacher want to give their students a reason to get angry?
Anger is a powerful emotion that activates us and gets us on our feet. Students need practice examining the issues that make them angry and channeling that energy in productive ways. I'm not suggesting that teachers become therapists for their students, but civic engagement is a constructive way for them to redirect their feelings of anger.
Like most districts, OUSD is committed to preparing students to be college and career ready, and we add a third "C" for community ready, which means students have had many opportunities to practice civic engagement. As seniors, they complete a Graduate Capstone Project, where they choose a topic of political, social, or cultural significance, conduct original field research, write a research paper, and present orally to an audience of school and community members.
The capstone research process intentionally asks students to slow down, read, listen, and discuss in order to understand the issues that make them angry. Eventually, students prepare for a presentation of their findings to an authentic audience. In some of our schools, students take another step to plan and design an action or create an artifact that is meant to address their issue.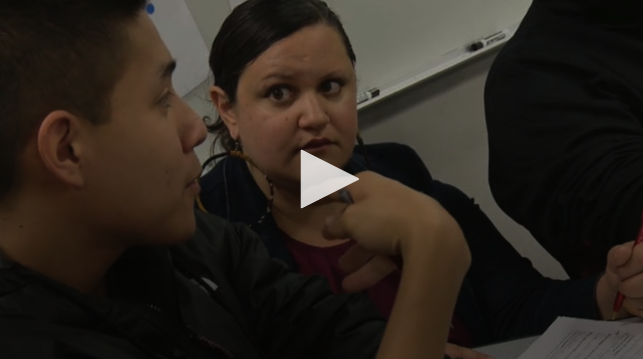 VIDEO: Infographics for Change
Over the past four years, teachers have developed and revised a set of rubrics for:
These rubrics serve as shared expectations and common language for discussing the quality of student work, and more importantly, how to improve instruction.
In some schools, we've seen teachers from other grade levels embrace civic engagement projects that align in support of the capstone. These teachers plan knowing that they want students to be successful on the criteria established in the capstone rubrics. They also embrace a set of design principles for developing civic engagement curriculum, which include student inquiry, collective action, and revision.
One exemplar of civic action is the Taking Action Project for ninth grade students at Oakland Tech. Every May for the past five years, 600 ninth grade students explored an issue through secondary and primary research, like interviews and surveys. You can watch a video of Ethnic Studies teacher Matthew Colley work with his students on this stage of the project.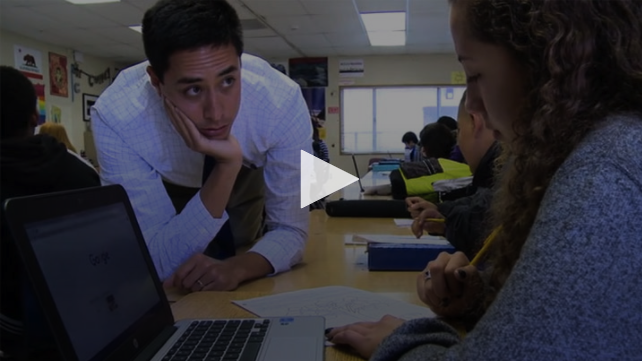 VIDEO: Encouraging Students to Take Action
Students then write a theory of action paper where they propose an action that they think will address the issue, including actions such as boycotting, creating infographics, doing a workshop, publishing a website, or writing a petition. Finally, they present to their peers about their actions and reflect on the experience.
Another powerful example is the See, Click, Fix project at Castlemont and Fremont High Schools. In this project, students examine the impact of infrastructure problems on their mental and physical health. They then report problems like graffiti, illegal dumping, and potholes using the See, Click, Fix app on their phones. At the end of the project, they give a public presentation on the effectiveness of the City of Oakland in addressing their reported problems.
It might seem like a lot to have students complete a civic action project like the ones mentioned here, but there are good strategies for getting started in this blog post.
Some key suggestions are:
Keep your first projects small
Focus on local community needs
Connect with other educators who will support your risk-taking.
But the first thing to do tomorrow is to ask your students a simple and powerful question, "What makes you mad?"
How do you channel your students' energy into action? We'd love to hear your ideas.
---
This is the first in a series of blog posts on civic assessment. Check back next week for a post on assessing students' civic presentations. You can find more ideas and resources related to civic learning in the Educating for Democracy Deep Dive.