The power to read is one of the most precious gifts any teacher can bestow upon his or her students. When students cross over into the secondary grades, reading to learn becomes more complicated. The texts get longer, the concepts deeper, and the punctuation farther away from the texts of their youth.
The importance of reading complex texts has been magnified in the era of automation and technology. There is a growing need for students to enter the world of college and work with the capacity to decode and comprehend dense texts. However, in too many classrooms, students may have unfinished learning as it relates to reading comprehension, and dense reading is hidden or absent in instruction.
In the video that follows, I take you inside the process of a first year teacher and her instructional coach, as we try to first understand the text for ourselves and then plan for access points for our students.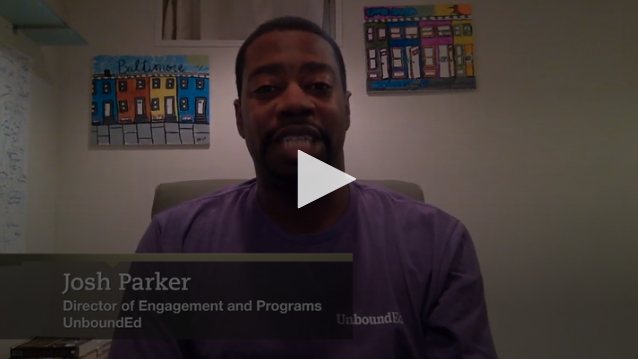 VIDEO: New Teacher Coaching Cycle: Looking Closely at Text
The planning session includes:
Reviewing the notes from our independent reading of the texts with a focus on understanding word choice and structure, and determining how the two combine to make meaning.

Engaging in the text as a reader and anticipating student misconceptions.

Analyzing the text for deeper meaning and shifts in structure.

Probing the text for allusions and sentence structures that would be ideal instructional points.
Off camera, we select the "juicy sentences" that will help the students understand the new syntax that's offered by the text itself. You can find a video from UnboundEd demonstrating this strategy in a professional development context here.
The scene shifts to the classroom, where we mainly focus on the teacher, Ms. Hollins. She attempts to familiarize students with the allusions as well as the syntax within the complex text entitled, The Last New Negro, by Darryl Pinckney.
This is a standard, 11th grade ELA classroom. During the filming of this video, I'm doing double duty. As the videographer, I'm trying to be your eyes and ears into the dynamics of a classroom. Additionally, when I turn the camera off, I'm co-teaching and coaching Ms. Hollins on her instruction. You'll even notice my handwriting on some of the whiteboard video shots.
Finally, the scene shifts back to a creative debrief, where Hannah and I use the Zoom platform to talk about the strategy and the process of teaching complex texts to students with unfinished learning. Click here for even more resources on the Juicy Sentences Protocol.
It's the objective of great teaching to help find access points for all children to learn complex ideas well. If we do our jobs in collaboration with coaches and through honest reflection, we'll be better able to realize the dream of a well-educated society for us all.