We know that students benefit from strong social-emotional support, and a big part of that is being included in the school community. In part two of our series Engaging Newcomers in Language & Content, we go back to ENLACE Academy, a school-within-a-school focused on supporting the academic and social-emotional needs of newcomer English Language Learners.
ENLACE aims to create an environment in which all students feel known and are able to build strong relationships with each other and with at least one adult. Through restorative practices, socio-emotional learning activities, and family engagement, students build strong communities and support each other as they adjust to a new school environment.
Building School Culture
One way that ENLACE supports students socio-emotional development and builds a strong learning community is by starting each day with a 30-minute advisory block.
During advisory, students typically engage in:
Team-building activities
Restorative justice circles
Mindfulness practices
Current events discussions
Building awareness of campus-wide events and expectations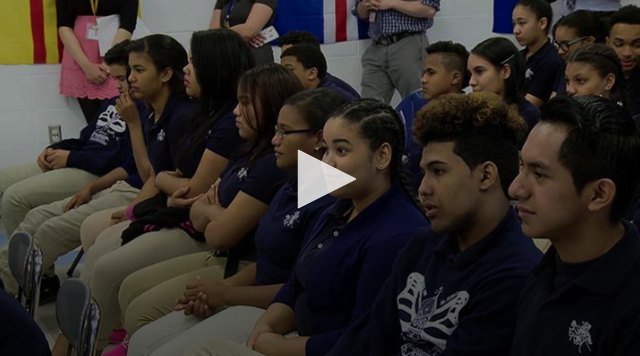 VIDEO: Building School Culture with Community Circles
Once per week, several different advisory groups come together for a community circle. Weekly community circles are a time to review upcoming community calendar events and celebrate successes. They also give students a familiar — but public — forum to share their work, give presentations, and practice their language skills in a larger setting. Watch Building School Culture with Community Circles to see this practice in action.
Fostering Teacher Collaboration
In addition to building community among students, ENLACE focuses on fostering collaborative and supportive communities for teachers. Embedded professional learning is a key component of the academy so all teachers have opportunities for ongoing development and reflection on practice.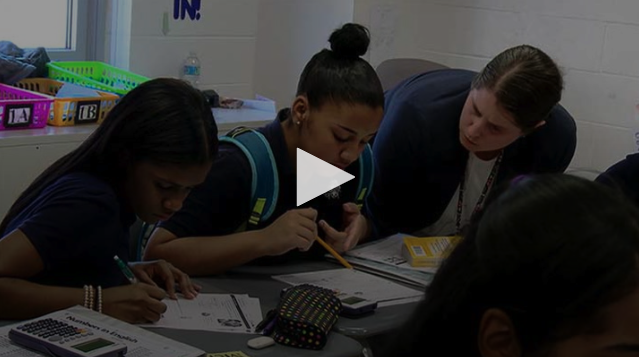 VIDEO: Teaching Language & Content: A Coaching Cycle
In Teaching Language & Content: A Coaching Cycle, you'll see how these built-in coaching cycles bring teacher teams together to analyze plans, review classroom footage, and provide feedback on key practices for improving language across content areas.
Language Rich Classrooms
Ongoing teacher collaboration helps create common structures and language scaffolds across classrooms, which ensures that students feel comfortable and have all the support they need to access rigorous content throughout the day.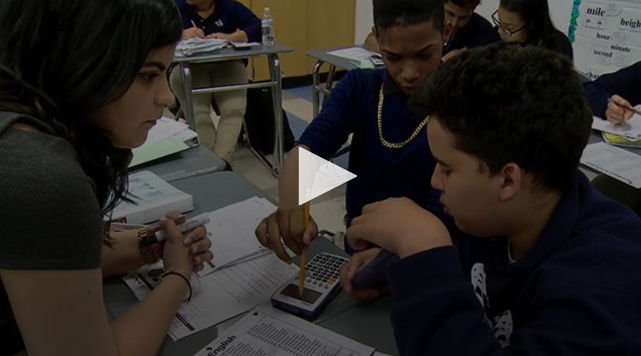 VIDEO: Write About Math
In Write About Math, you'll see these common supports in action. Watch how algebra teacher Keila Colon plans for the intentional use of oral language to link to deep math learning and scaffold academic writing. She incorporates language learning strategies that students are being exposed to across all content areas. Keila and her students use the classroom space as a purposeful learning tool and for language support. You can also see more of this teacher's language-rich classroom environment in this Facebook Live video, including sentence frames, vocabulary word banks, anchor charts, student work, and other resources.
ENLACE currently serves over 150 first-year students as well as 40 second-year students. The majority of students at ENLACE come from the Dominican Republic, but ENLACE also serves students from Puerto Rico, Guatemala, El Salvador, Honduras, Vietnam, Brazil, and Haiti. ENLACE will likely surpass 200 students by the end of the school year, as new students arrive. And since new students are always arriving, ENLACE continuously works on ways to welcome them into the school community.