Every year, millions of dollars – and even more hours – are spent on observations and evaluations in schools. Unfortunately, neither teachers nor school leaders seem to think it's working the way it should.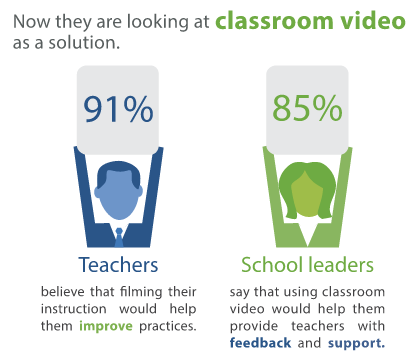 At the District Administration Leadership Institute (DALI) conference in January, my colleague, Richard Nyankori, and I shared these two alarming statistics from a recent poll conducted with SmartBrief Education:
When school leaders were asked if they believe their current evaluation systems promote teacher growth, 62% said no.
Nearly 70% of teachers said that they do not get enough meaningful feedback from observations and evaluations.
Given the time and resources already dedicated to educator effectiveness systems – and the critical need for skilled teachers in every classroom – districts and schools must have a solution that actually connects teacher observation and growth.
And classroom video, as Richard and I explained to the audience, is quickly emerging as the way to make it happen.
Here are the five things we know about video in observation and evaluation and why it works: