We know that growing a teacher's skill set eventually leads to student growth, which is why becoming a teacher is a commitment to lifelong learning. However, for many educators, the professional learning experiences provided by their districts are nothing more than a task they must endure–a box that should get ticked. Instead of learning, we are preoccupied with thinking about the tasks our district leaders deem more important than genuine and individualized growth.
When considering how to offer effective professional development opportunities for educators, we should turn our attention to the expectations we place on teachers. We train educators to plan for diverse modes of learning, varying complexity, and how to assess if their lessons were effective. Teachers spend countless hours ensuring their lessons are delivered in a manner so that every student gets what they need and how they need it. If this is the standard we hold teachers to, because we know it is best for our students, then we should offer them the same individualized care when providing professional development.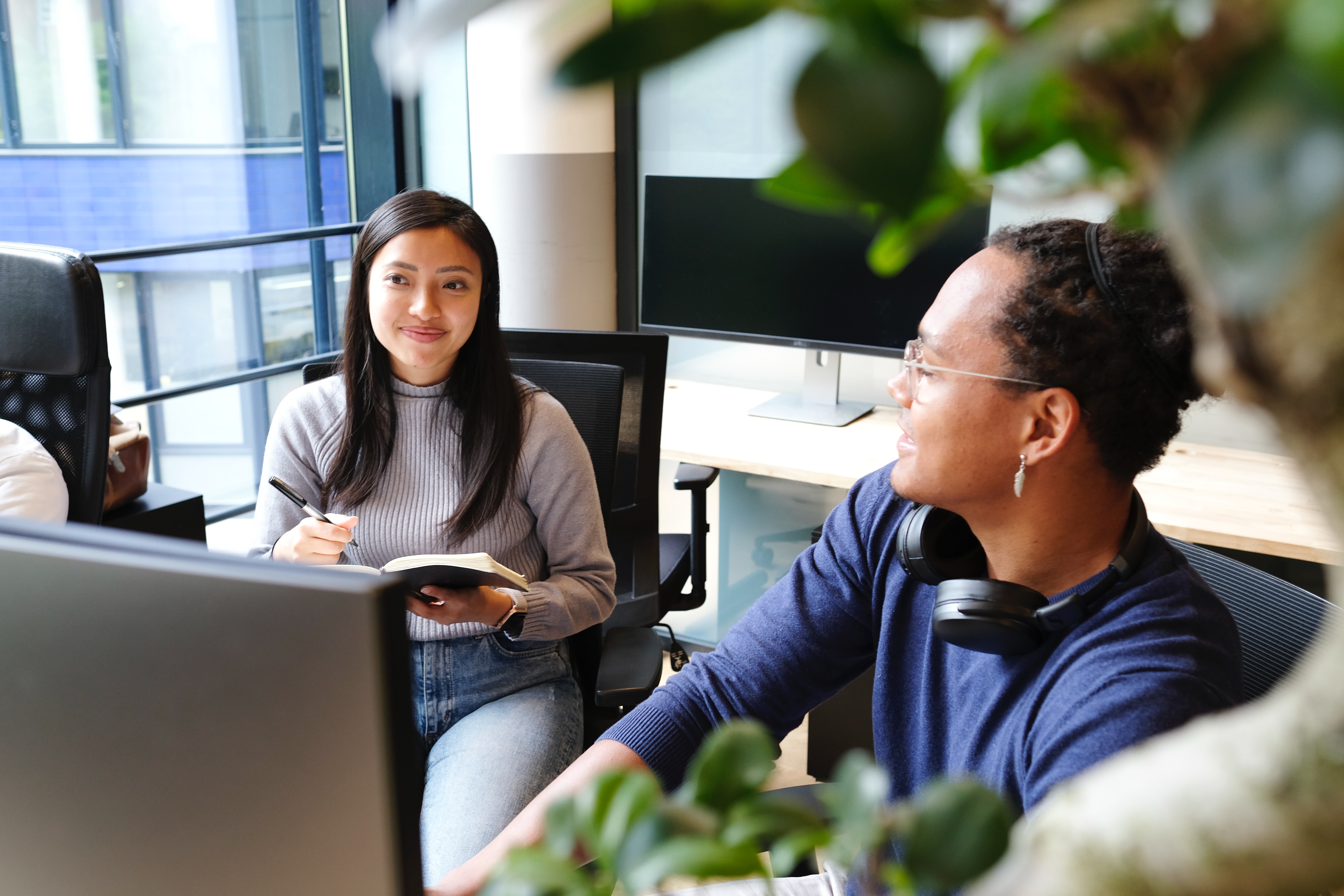 Let's unpack some simple steps we can use to offer our educators a more engaging and meaningful learning experience.
Align Learning with Core Values
Every district should have a clear mission statement that centers around its core values. These values may include providing safe learning conditions for all students, character development, academic rigor, or fostering inclusive learning environments. Schools then construct a strategic plan to live out these values through a variety of ways, from how time is allocated in the daily schedule to the curricular decisions and how those decisions are made. In tandem, districts should also foster a professional learning community that will give all teachers access to the skills and knowledge required to live out these values in their classrooms. As districts outline the purpose and outcomes attached to professional development, staff should not question "why" this may be needed because there has been clear articulation and connection between values and the learning required.
Offer Choice
Choice is not just important for our students, and educators are not so different from the learners that sit within their classrooms. Both groups have different learning styles and come with varying levels of knowledge. Whenever possible, professional development should be packed with choices regarding how educators receive and interact with information. Staff should be allowed to see, hear, and do according to their individual learning profiles. Educators should also be allowed the autonomy to choose what they want to learn more about. Some teachers will want to learn more regarding classroom management, while others may want to focus on topics such as student engagement or creating effective assessments. As a special educator who exclusively works with students who have behavioral needs and coaches teachers in classroom management, I have excitement when it comes to learning about social-emotional strategies and curriculums. If I was forced to attend a seminar on math interventions, something I'm never responsible for teaching, I would feel my time and energy were being wasted. Ultimately, when learners choose their own path they have an increased stake in their outcomes.
Assess Early and Often
In order to offer the best experience for learners, you need to assess what the collective group already knows, as well as what they want to get out of their time. Needs assessments and surveys are great tools to get a baseline of understanding prior to the professional development session. This allows us to tailor our teaching in complexity, modality, and in outcomes. We need to honor where people are on their learning path in order to make professional development accessible for everyone. If it is not in that "just right" zone of proximal development, skilled teachers will tune out and new teachers will give up. We should also be building in breaks and check-ins within our teaching sessions to gauge the effectiveness of our efforts. This will grant us the knowledge required to make on-the-spot decisions to guarantee our time with educators is both valuable and meaningful.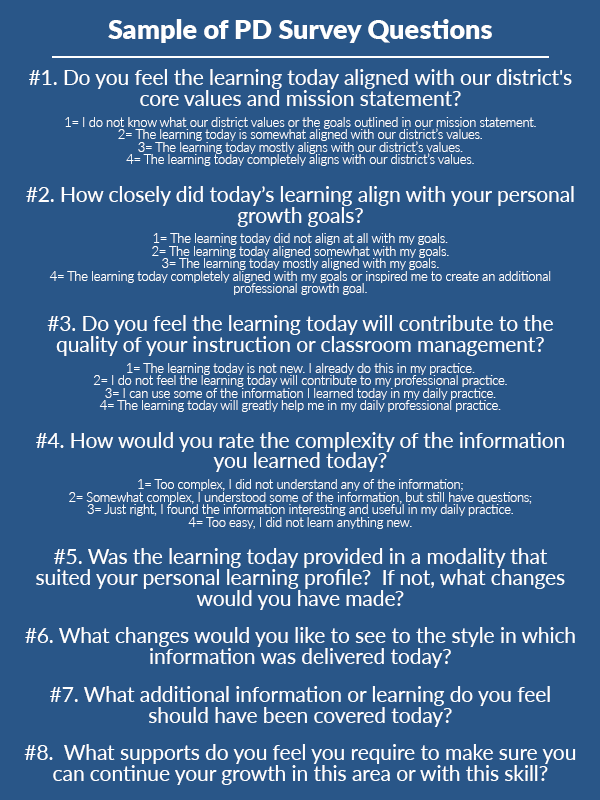 Offer Learning Communities
The learning should not stop when the meeting ends and the teachers disperse. It should be woven into the school community so that it can be applied, practiced, and consistently reflected upon during weekly planning sessions. Teachers also benefit from sharing their experiences and learning from their peers. Districts need to consider long-term and sustainable plans to support teachers on their journeys. This can be done through built-in meeting times, peer observations, and instructional coaching. For an even greater impact, instructional coaches can pair their support with the benefits of video coaching. Districts show they are committed to the practices and skills taught by not only offering additional time and learning opportunities but also through side by side individualized care and support.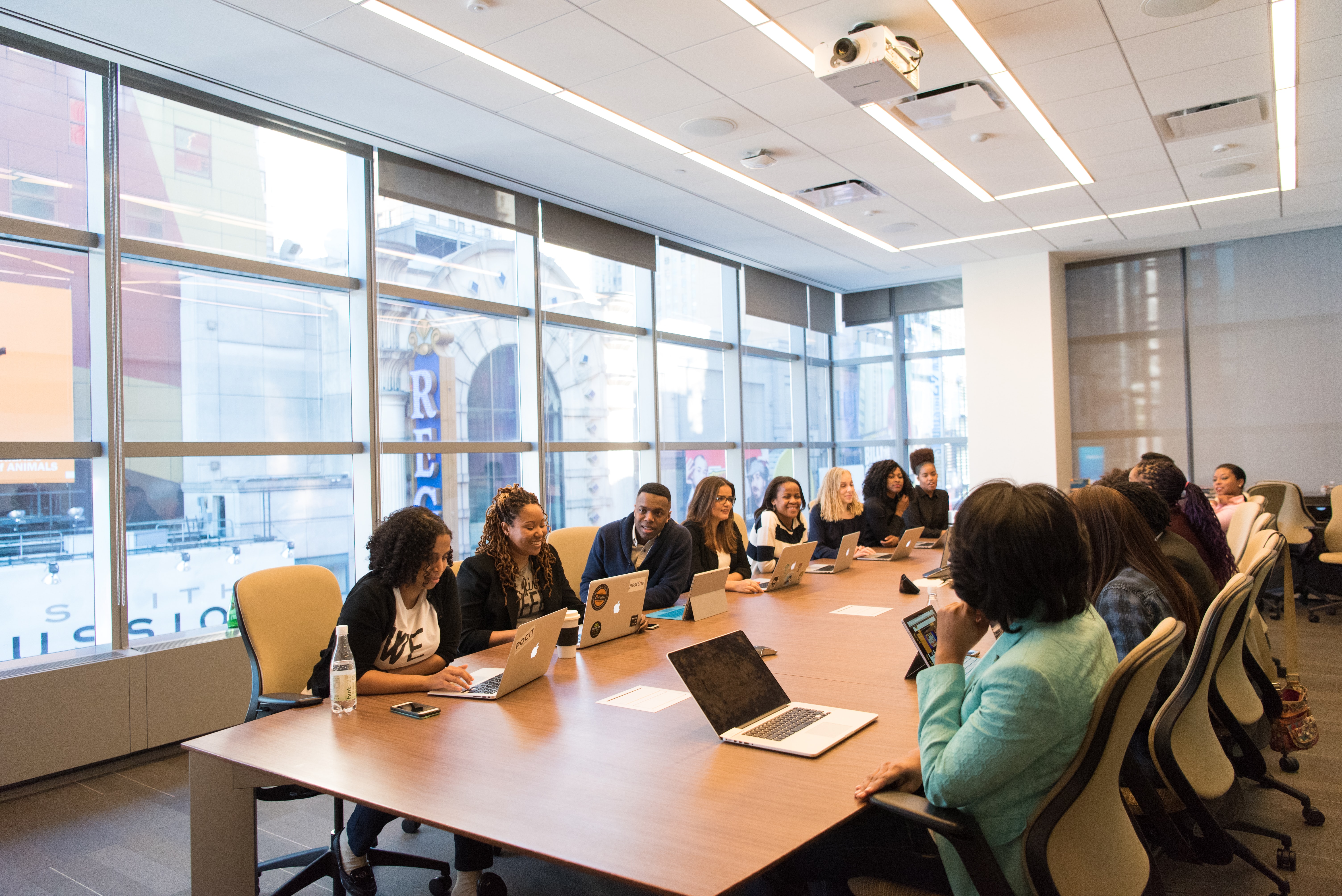 Reflect and Perfect
All learning initiatives should have built-in teacher evaluations so that the district can either adjust their trajectory or shift how they are providing teachers with needed information and education. District adjustments, based on the data and teacher feedback, allow staff to feel valued and heard while communicating to them that they are equal stakeholders. Teachers should be encouraged and given multiple opportunities to offer input on their learning experiences and how it is impacting the development of their craft. Teachers should also be offered collaborative time to share their outcomes after professional development either through teacher gallery walks, small group discussions, or through the sharing of classroom videos.
Innovative learning requires us to think outside of the box. Traditional sit-and-get professional development is nothing more than wasted time and money. We must allow teachers to receive new learning in a format that suits their needs and allows them to flourish. If we select meaningful goals and offer professional development in a variety of modalities, we can build in consistent support to bring that education to fruition.
Professional learning should not come at the cost of belabored time. It should be a catalyst for growth that transcends from teacher to student. It should remind teachers of the determination and passion they held on that first day they entered the classroom, burning with an eagerness of wanting to change the world with every seed of knowledge they received.