Editor's Note: We've asked Special Education teacher Brett Bigham to look at videos in Tch's library and tell us how he would adapt them for the wide range of learning abilities seen in today's classrooms. Click on his picture to the left to see the full list of blogs in the series.
When a new writer dictates his or her stories, it allows greater freedom for vocabulary choices and story ideas. It also allows the teacher to hear how the student's story writing thought process is working.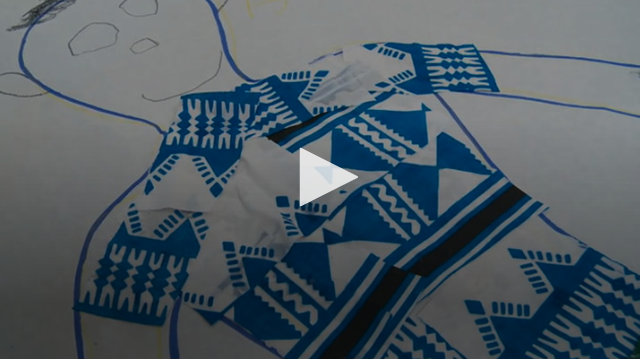 VIDEO: Building Literacy Skills Through Storytelling
In this video, Ms. Davis is giving her students very valuable 1:1 teaching time. So often teachers see the finished product of writing without getting a chance to look into the process. With these young writers, every word that a teacher can draw out of them amplifies the impact of the lesson, while encouraging overall vocabulary growth.
Additionally, students are often aware when their work pace is different than other students in the classroom. Dictation exercises allow students who learn differently or who are on a completely different timeline than their peers the time and support they need to keep up with assignments.
---
Tracking Student Progress
For this lesson, my inclusion adaptation is a little different than usual. Instead of looking for new ways for Ms. Davis to approach this lesson, I'm taking a look at teacher practice. In this case, long-term record keeping would not only show progress over time, but would also create a positive support for a struggling writer.
In the first years of my teaching career, I was always very concerned about sending student work home promptly. I thought that my students' families wanted to know what their child was working on during the day. I hoped they would go over the work carefully and have their children explain what they'd learned. That was a mistake on my part.
Sending all of my students' work home took away my best opportunity to compare previous work to current work. Most teachers I know are good at cataloging things like that in the back of their minds, but when you're teaching kids who learn differently, some of those patterns and growth markers aren't so obvious. I might recognize that a student is writing more, but what would happen if I did a count of simple vs. complex words in their stories? Would I see learning taking place in a way that I wasn't expecting?
What I would like to do for Ms. Davis is take these student stories and bind them together as a portfolio. I've done this before in my own classroom as a student-written storybook. The book had a cover and contained writing assignments for the entire year, which showed progress in vocabulary, adoption of more complex words, and improvement in both story complexity and length.
If your student is working with an Individualized Education Program (IEP), this portfolio will also show evidence as to exactly how the student has progressed through the year. In some cases, the portfolio can bridge that gap between dictated writing and independent writing. In an IEP meeting, I think it's always superior to share a student's work to show their current performance.
To help you create these storybook work portfolios, I've created a cover that students can design and writing pages.

Because many of my students need as much modeling as possible, I've added lines for the teacher to write the dictated story.

During this 1:1 time, the teacher has the student's undivided attention, so we should use this moment to model good writing skills.