Adjusting to a new school is a daunting task for teachers, ed leaders and especially for instructional coaches. As a new teacher, you typically have others you can relate to–peers with the same types of questions, concerns, and nervously excited feelings. However, as a new instructional coach that is rarely the case. You may even feel as though you're stuck on an island by yourself with no one to collaborate with or bounce questions off of.
At least that is where I found myself one year ago…
Last fall I was the only coach to join Sparkman Middle School. I was excited, yet completely overwhelmed. In preparation I sought out advice and best-practices from my coaching network and other seasoned experts in my field. I was (and still am!) so grateful to have received a ton of invaluable advice that has helped me adjust to my new home at Sparkman.
I hope the following four tips help you smoothly transition into your new school, like they helped me.
1. Get connected!
Personal relationships are the foundation of instructional coaching. Trust, mutual respect, and commitment to student achievement are all vital components of building a productive partnership–and it takes work/intentionality for those pieces to come together. Teachers must be confident that their coach always has their best interest in mind and is doing everything they can to support them and their students. When teachers feel supported they will be more willing to stretch themselves professionally.
Here's how:
Begin by checking out teachers' biographies on the school website, expand your PLN by following and interacting on Twitter, and become well-versed in the plethora of online information about your school and the community it serves. Twitter chats are excellent places to share ideas, challenges, and successes and to ask and answer questions. #EduCoach, #MCSSChat and #SparkChat are among my favorites and Insight ADVANCE recently launched their monthly #ADVANCEChat, which is also a great resource!
Once the school year begins, get involved in school activities as soon as possible: attend athletic events and faculty gatherings, chat with students and teachers during lunch and in the hallways, and participate in professional learning opportunities alongside the teachers you will serve. One of our teachers hosted a fantastic family-friendly party in her home which I attended along with my husband and three children. This event helped me develop a level of comfort and allowed me to open up to my new colleagues. Just as our students are more engaged and open to challenges with teachers whom they have connection, so are adults!
2. Get organized!
Based on what you know about your school and your responsibilities, determine a basic structure for how you will organize your space and your duties. Peer collaboration is crucial for improving teacher effectiveness and I wanted my new space to foster a collaborative spirit. Learning from each other allows us to move beyond our personal knowledge and experiences and take collective responsibility for student learning. While I may be the teaching and learning expert, the teacher is the content expert and the one who knows the students best. We each have something valuable to bring to the table and by building on each other's strengths we can elevate our practices and techniques.
Here's how:
I wanted to work alongside teachers and allow teachers to work alongside each other in a comfortable space so I incorporated a large meeting area with supplies, content and pedagogical resources, bulletin boards describing pillars of professional learning communities, access to technology, and a candy bowl (of course!).
Although, when I work with individual teachers in a coaching cycle I often prefer to do so in their own spaces so that the teacher is in his or her own turf. I feel this brings a sense of security and comfort, as well as gives us access to curriculum materials, classroom technology, and the physical environment of the classroom.
3. Know your role!
Individual districts, schools, and their administrators may have different perspectives on the role of an instructional coach, and you will need a clear understanding of your mission in order to be successful.
Here's how:
This conversation likely happened during the interview or hiring process, but revisit it to ensure you understand all of your various roles and responsibilities. Have honest conversations with your administrators to ensure everyone is on the same page, especially regarding teacher-coach confidentiality and how you will interact with teachers as a peer-collaborator. I am lucky to have an assistant principal who was formerly an instructional coach and understands the intricacies of coaching, but not everyone will have that luxury. Far too often coaches are brought into the administrative team, and serving in this capacity can often lead to the appearance of the coach as an evaluator instead of a co-learner. If faced with such a situation, remind your administrator of your goals as a coach and how whatever situation you're encountering may undermine those goals. Hopefully, when presented with this viewpoint, your administrator will value sustained trust and partnerships over the potential adverse effects of the task at hand.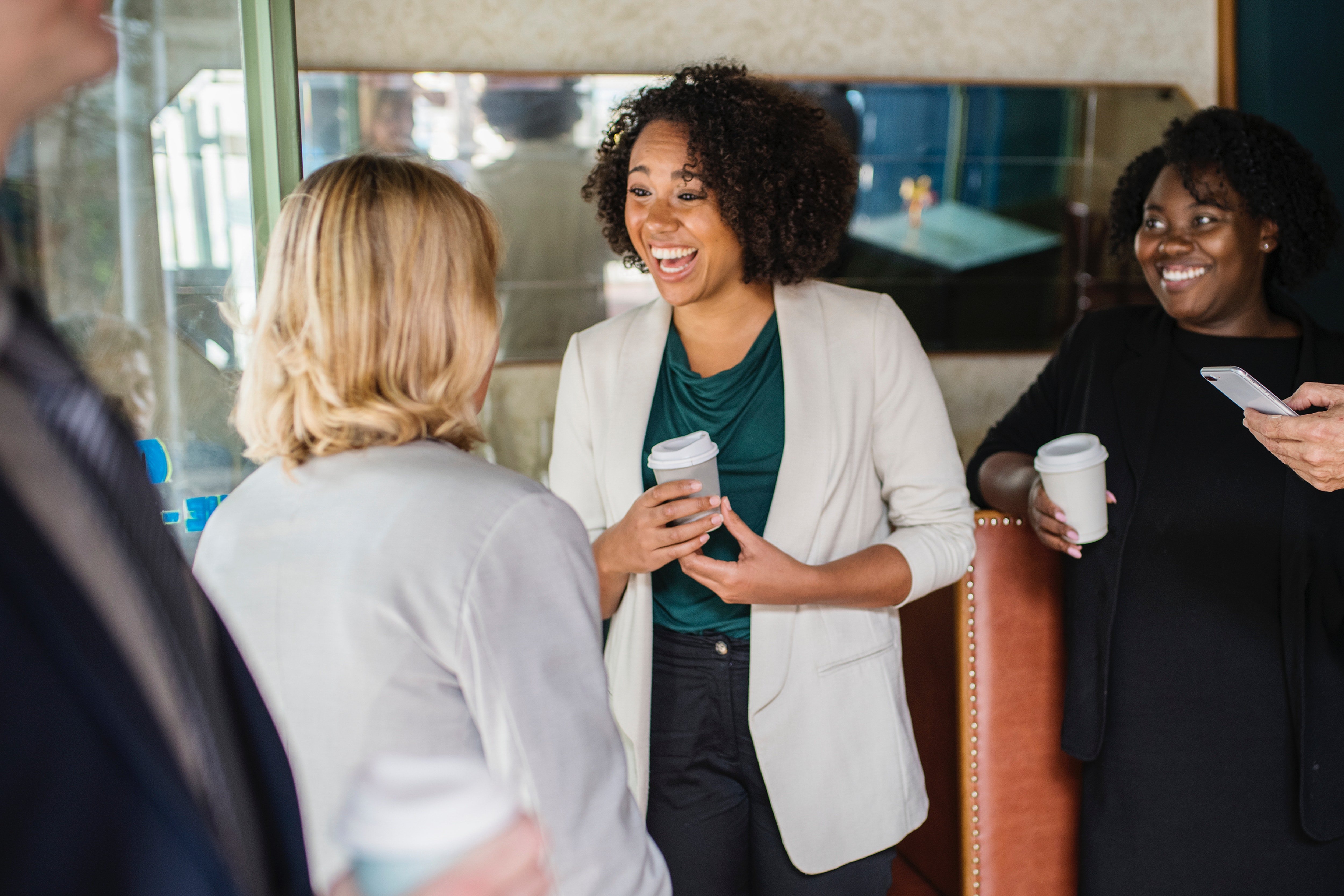 4. Build trust!
With trust at the heart of coaching, building strong, effective relationships and establishing transparency are imperative for making powerful connections with teachers. Getting to know your teachers' personalities, tendencies, and skills are important as well as understanding their "Why." Having deep and meaningful conversations led me to greater understanding of not just personal feelings, but also instructional and management decisions and goals.
Here's how:
My first day as an IC was spent meeting with several teachers during their planning periods. I wanted to introduce myself and let them know I was here to partner with them to ultimately help improve student achievement together. From there, I spent the next few days popping in and out of classrooms and joining various activities. I did not document anything and would often leave a note of appreciation for the warm welcome. Next, I communicated the services I could provide and gave teachers a chance to identify their needs and describe how they would like to be best supported. By providing teachers with a voice and a choice, we are respecting them as the professionals they are.
Once a collegial relationship has been established it is time to move into a coaching relationship and this is where transparency becomes extremely important. When I sit down with teachers to begin a coaching cycle, we review and discussed norms for our relationship and make partnership agreements. As a teacher, I always anxiously awaited what my observer or coach saw and heard, so one key I have found to foster transparency is to share all documentation including observations, debriefs, and electronic media. Teachers know that anything I write, photograph, or video will be electronically shared between us, and only us, almost immediately. They can review the documentation and add their own comments, reflections, or ideas while the interaction is still fresh in their minds or later, after they've had time to reflect more deeply.
We know that effective teachers are the most important factor when it comes to student achievement, and if instructional coaches are truly going to make an impact and help teachers grow to reach their highest potential, a solid start to the year is the best launching point!
If you're an instructional coach who is interested to learn how you can best support your educators with video, take a few seconds to schedule a quick test drive of our ADVANCEfeedback platform below.