We talk a lot about shaping student mindsets for learning, but equally important, is the role that teachers play in students' psychological experiences of motivation and schooling. In a new report titled, "Teacher Mindsets: How Educators' Perspectives Shape Student Success," Georgetown University's FutureEd explores the ways that teachers can strengthen students' investment in learning. It begins with building student-teacher relationships, which are critical to academic success, and essential in supporting students who face multiple barriers to learning.
To prioritize cultivation of student-teacher relationships, schools can:
To help students develop confidence as capable and successful learners, teachers need to: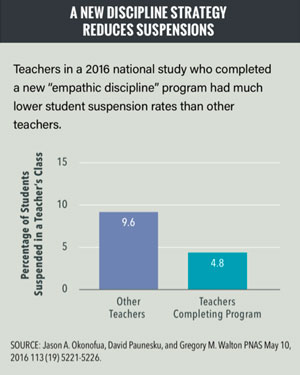 Our report profiles several schools in the forefront of this work. These schools have begun using our findings on teacher mindsets to shift adult beliefs and behaviors in ways that strengthen students' view of themselves as learners and their motivation to learn.
This year, why not try a new approach and see what happens!