The research is clear: student-driven learning is effective; students have the freedom to develop questions, connect to a real world issue, problem-solve, and arrive at an answer. When students have this freedom, they are more invested and driven, more likely to apply their learning in other areas of their life, and can be reflective of their own learning process. The teacher is a resource and guide, but the students are propelling the learning.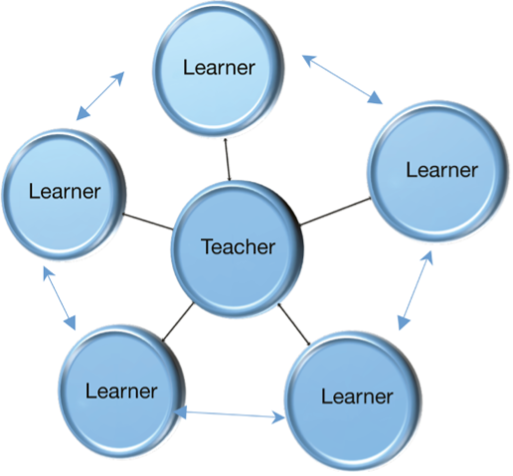 One "game-changer" practice within the student-driven learning framework is questioning and inquiry-based instruction. While you likely have discussions or opportunities for students to ask questions, there's room to formalize the process to make it more student-centered. We just happen to have the right course to help!
Course 5144: Inspire Student-Driven Learning with Questioning and Inquiry explores the structure, skills, and strategies of questioning and inquiry through lesson assessment and creation. You'll design your own inquiry cycle and connect it to a 5-step lesson plan. To boost student engagement, you'll learn how to ensure student voice and choice in questioning and discussions, and to form engaging questions to activate student-driven learning. You'll finish this class with a toolbox of strategies to deepen learning in your classroom through questioning and inquiry practices.
Check it out! Course 5144: Inspire Student-Driven Learning with Questioning and Inquiry
Resource for this blog:
Learners Edge is passionately committed to providing you with continuing education coursework, materials, and tools that will help you succeed in your classroom and in your career.
Offering more than 120 online courses for teachers, you can earn the graduate credit you need for salary advancement and meet your professional development needs. Contact us today to get started!