In science classrooms, we want to provide strategic opportunities for students to learn from text and support them as they obtain, evaluate, and communicate information. Scientific interactive read aloud lessons create a space in the day for educators to integrate the Next Generation Science Standards and English Language Arts Common Core standards, using picture books in support of the practice of scientific modeling.
Science picture books can tap into your own and your students' storytelling and personal narrative styles, while introducing ideas and evidence from beyond the classroom to consider.
There are numerous strategies you can integrate in combination with scientific read aloud books, many of which are present in the video Building Scientific Ideas With Interactive Read Alouds:
Intentionally select specific pages in the book that are most relevant. Through intentional selection, you can highlight particular ideas and ways of representing ideas for students to consider, and see how students use them in their ongoing modeling work.
Enlarge certain pages with key visuals. Doing so can facilitate students' abilities to engage in productive and focused discussions and pick out details they see as important. You may also want to consider incorporating tangible examples of what appears in the text, such as bringing in real leaves for students to examine as they think about what's going on inside. Furthermore, the ideas and visual representations in books are themselves models, and can be assessed in similar ways as students' models — for what ideas are shown and how, and what may be absent or unclear. You can engage students in thinking about why the author may have made certain choices — what is the author trying to do?
Engage students in talk. These opportunities may include, but are not limited to, providing extended time for students to talk with partners and make sense of a book section, or asking students if what they're reading is sparking any questions or wonderings.
Make student thinking visible. As you read together, pause and ask students to share what they see as key ideas. Record these ideas publicly. You may want to invite students to draw how they would represent these ideas, or give them opportunities to record ideas for themselves on post-it notes. Then place the post-its where they relate to ideas present on their models.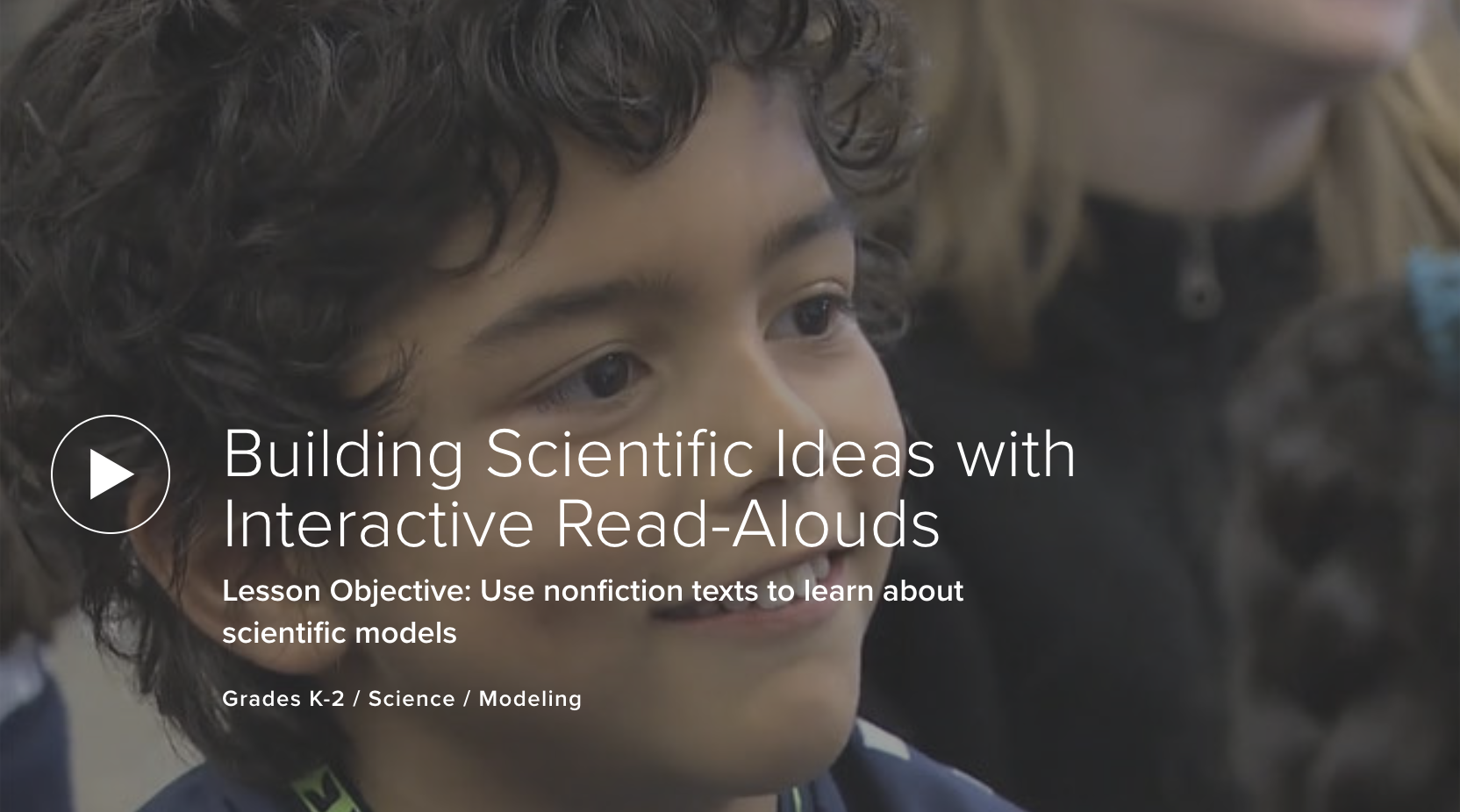 Well-planned interactive science read aloud lessons can support students in using text-based evidence as a resource in their modeling, as the coupling of text with images engages all students in thinking about complex science processes.