Teacher life.
It's almost the end of July, so that means:
You're still having fun in the sun and enjoying some well-deserved downtime
You've already begun your preparations for the coming school year
No matter which category you find yourself in, this fun and upbeat collection of resources — all crowdsourced from the Tch Team — is sure to keep your mind sharp and put a spring in your step!
Tch Beach Tunes
Whether you're still on the beach or heading into school for some face-to-face professional learning (and maybe still dreaming about the beach), nothing livens up the mood more than a hot playlist!
Here's our playlist from TeamsFest 2017, Teaching Channel's annual conference that brings together Tch Teams Partners and other folks interested in learning about new and invigorating ways to design professional learning. Check out All Things 1970s.
If you're looking for a more current review of summer's hottest hits, click the song and sing along to The Best of Summer 2017. And for a collection of Tch picks for those classic summer tunes that just never get old, enjoy our list of Summer Classics.
---
Tch Beach Reads
It can be tough to find the time to sit down and read a good book during the school year — that's why teachers really love having their own summer reading lists. We asked the Tch Team for their summer "Beach Read" recommendations and here are the top 12 Tch picks:
---
Tch Video Picks
Summer is synonymous with fun! Here's a small selection of videos that always make us smile. Enjoy!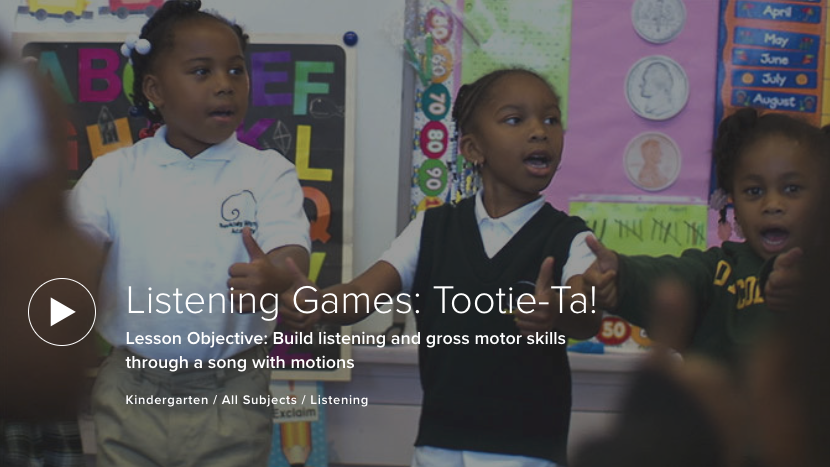 VIDEO: Listening Games: Tootie-Ta!
---
Tch On-The-Go
Don't forget you can take the power of professional learning with you wherever you go with our podcast, Tch Talks!
You can stream and download Tch Talks podcasts on iTunes. And the Podcasts app is a great place to find, subscribe to, and play your favorite podcasts on your iPhone, iPad, and iPod touch when you're "out and about." Download the Podcasts App so you can always have the latest episode of Tch Talks as well as all your favorite podcasts and radio shows at your fingertips.
Each day that passes is just a little bit shorter, so savor every second of summer that remains… and, whether at work or play, take a little Tch with you wherever you go!