Editor's Note: This post was updated on May 30, 2017
It's that time of year when teachers start thinking about how to keep students reading and writing over the summer. To assign or not assign the summer reading or writing project? That is certainly the question.
As a middle school English teacher, I always struggled with how to encourage summer reading and writing without making it a chore. I remembered all too well the time my own English teacher assigned our class to read and reflect on 100 poems over the summer. With the first ten poems, I appreciated the fact that she had helped me go beyond my usual genres. But by the time I got to the 99th poem, I was done with poetry!
So, how do we encourage our students to continue their literacy skills without squashing their passions? I tossed this question out to the Teaching Channel community and got some great ideas.
Coordinate Efforts
Many local libraries and community organizations have summer reading and writing programs. One idea is simply to inform families about these options — send home a list or share these resources at an event like an Open House.
Another idea is to join forces. Kelly Bouchard says her elementary school in Bristol, Connecticut, works with the city's school readiness council to encourage reading. Every summer, they pick one neighborhood in each of the elementary school zones and bring students the ultimate summertime treat: books and ice cream. It's a district-wide effort with principals and teachers joining the fun, getting everyone excited about reading.
Encourage Pen Pals
One way teachers can encourage writing is by giving students an authentic audience. Nicole Gavin of William Paca Elementary School in Baltimore City, Maryland, has students write to their teachers. Prior to the end of school, students prepare for the program by learning about the art of letter writing, writing their first letter in class, and even designing stationery. Over the course of the summer, teachers send out a few letters or postcards to the class, along with self-addressed and stamped envelopes or postcards. In the letters, teachers describe their summer vacation and invite students to write back. Some teachers even like to include puzzles, pictures, activities, and other surprises in each letter. Nicole makes the project easy to implement by including information packets for students and their families, helpful hints for how teachers can prompt their letter writers, and incentives for when they return to school.
For older students, encourage them to blog about their summer. They could write about trips, camps, summer jobs, books they read, or movies they see. For some great advice on how to get started with blogging, read about Tch Laureate Maria Perryman's blogging journey, and then watch her students in action.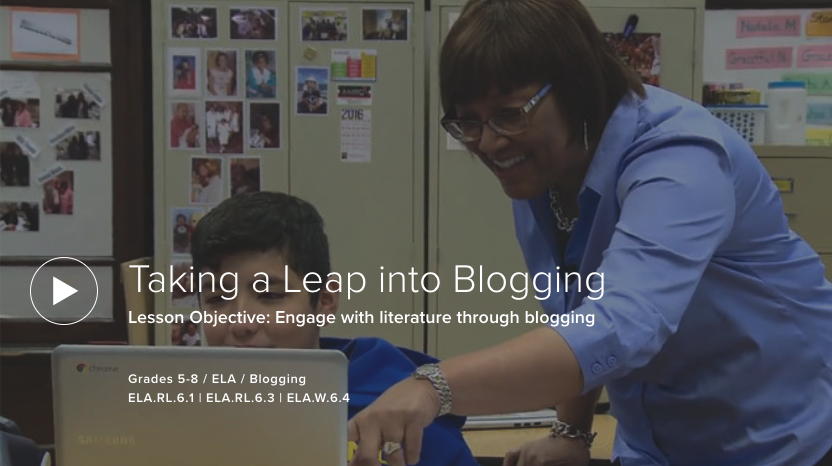 Embrace the Local Library
Tita Ugalde, second grade teacher at Amanecer Primary Center in Los Angeles, says that she will encourage her second graders to read over the summer by taking them on a field trip to the newly opened local library. Prior to the visit, she will send home library card applications, collect them, and bring them to the library to ensure everyone has a card for the visit. Once there, the children's librarian will introduce a summer reading challenge and the students can check out books. Family members will be invited to come along. Tita says, "I can just see the kids excited to check out their first book with their new library card burning a hole in their pocket on the way to the library."
Do a Book Swap
Give kids a chance to refresh their home libraries with a book swap. I've seen this successfully implemented in my own children's elementary school, and my kids have loved bringing home their "new" books for the summer. The book swap can take place anywhere in the school — it can be an event for just your classroom or a school-wide activity in the library. And it's simple: students bring in books they've read or are no longer interested in, and swap them for other books. For some tips on how to set up a book swap, check out this helpful blog post.
But you don't have to do a physical swap to make this idea work. One high school teacher writes that she has a "must read" recommendation day in her class, where instead of bringing in books, the students tell the class about their must read. You could even create a Google doc list of the recommendations and ask students to add suggestions or reviews as they read over the summer. Another idea is to create a bookmark of all the suggestions so that students have ideas for the next book to read handy. In fact, you could even put reading tips on a bookmark. Take a look at how Tch Laureate Genevieve DeBose uses bookmarks as reading strategy reminders.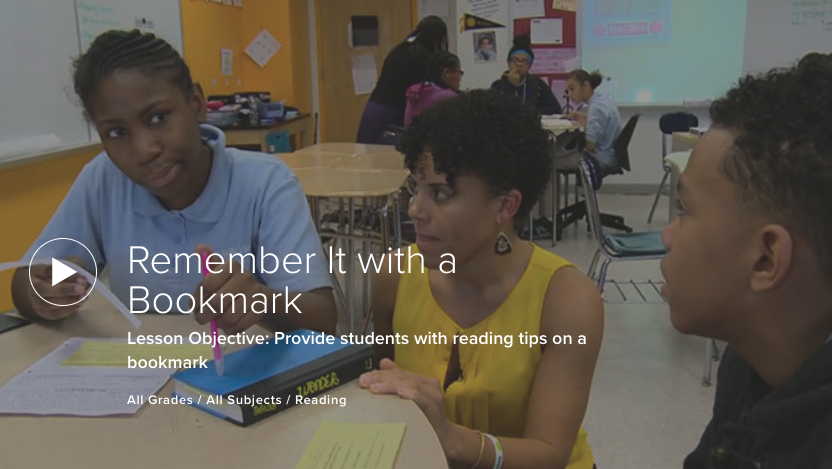 VIDEO: Remember It with a Bookmark
Be Flexible
Quite a few teachers wrote about their struggles with assigning versus encouraging, especially when it comes to high school classes. Some say they keep summer reading open by just sending home a recommended book list, or having the librarian do one last book talk about options for the summer.
One secondary English teacher's words summed up common sentiments. She writes, "Reaching all students with varying levels of interest and reading readiness has been tricky. Above all, give students permission to direct their summers the way they see fit, and foster a love of reading and writing."
Where are you at when it comes to summer reading and writing? Do you assign or not assign?