Want to help us collect and share high-quality STEM resources to support our education community? Give us four minutes of your time and the first 30 respondents will receive a $5 Starbucks gift card. What's better than free coffee?
We all know providing STEM learning opportunities is important to our kids, but it can be a challenge to find places, things, funding, and opportunities for growth that support the delivery of high-quality STEM content in classrooms and other learning environments. We'd like to work together to crowd-source some of your best STEM ideas so that we can all help our students grow.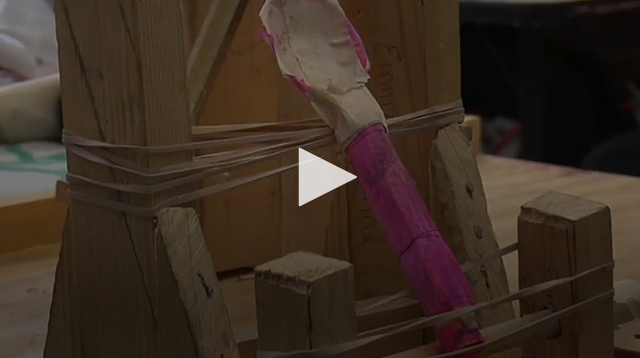 VIDEO: Fun with STEM: The Catapult Project
We know that teachers are always looking for fun, educational new STEM-based projects to share with their students. if you've done something in your classroom that provided a valuable learning opportunity for your students while still being engaging, please let us know! Teaching Channel was founded in the interest of teachers helping other teachers and we'd love to share your ideas in a future blog post or video.
Thanks to 100Kin10, our project team — comprised of folks from Tch, John Hopkins, Notre Dame of Maryland University, Francis Scott Key Elementary Middle School, and Digital Harbor Foundation — is working to collect and disseminate STEM resources at the ready.
We thank you in advance for any input you can provide in our 4-minute-or-less survey and keep an eye out for our developments in the coming months! If our team of content experts uses your idea to produce a future blog post or video, we'll let you know so that you can share it.