When events like those in Charlottesville, Virginia happen, we watch the news in disbelief and despair. We scroll endlessly through our Twitter feeds — tweeting, retweeting, sharing resources, and keeping abreast of the latest developments. Maybe what you saw invoked anger, maybe sadness, maybe fear.
The question that remains is, what are you going to do about it?
Teachers need to talk with their students about race, but before you begin to explore race, bias, and identity in your classroom, you'll need to do a bit of work to be sure you're prepared.
When you're ready, the resources below can help spur discussions about implicit bias, privilege, and systemic racism, and empower students to work toward a more just society.
Be Thoughtful About Curriculum
The resources we use in our classrooms say a lot about our values and priorities. Think about the types of resources you can include to support dialogue, critical thinking, and questioning. Also, be intentional about including more liberatory texts that challenge traditional textbook narratives by telling the stories of workers, women, Native Americans, African Americans, and others whose impact has been overlooked or dismissed.
Here are a few great resources to help you start to shift your curriculum:
Books:
Blogs:
Websites:
Teaching Channel Videos
Teaching for Civic Engagement
If you've been wondering how to engage young people in civic action and prepare them to address the great challenges of our age — from climate change to racism — you need to see our Educating for Democracy in the Digital Age series.
VIDEO: Encouraging Students to Take Action
This video shows Matthew Colley's students thinking about the root causes and effects of contemporary social problems. You can learn about how Matt teaches for civic engagement all year long and pick up some of his best resources here.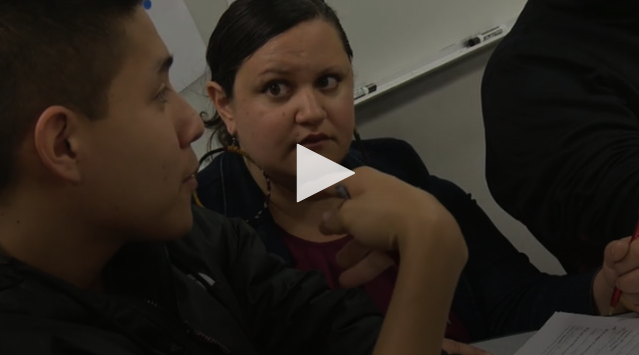 VIDEO: Infographics for Change
In Infographics for Change, Chela Delgado's students design an infographic to visually represent a theory of change around a contemporary issue.
Although not in this same series, you can see students express themselves around social issues through 3D art in Walls and Barriers: Using Art to Express Social Issues.
Reading Like A Historian