After months of 60-70 hour weeks, 5:00 am alarms, staying late at school to work with students, coaching games or events that don't end until the wee hours, and so much more — the summer is finally here.
As a department chair, the teachers in my department need to check out with me on our cannot-come-soon-enough last day of school and, when they do, I love to ask, "What do you have planned this summer?"
The most common two responses:
While there's nothing wrong with either of these responses — in fact, I'd encourage time doing both — I'd like to suggest that summer is a chance for us, as teachers, to be intentional about finding time to relax, while also improving our craft in ways no "PD session" ever could.
Send a "Thank You" Card or Email to a Former Teacher
We all know how hard this job is and how delayed the gratification can be. We're often left pondering, "I wonder how Johnny Smith turned out." Sending a "thank you" to a former teacher will not only make you feel good (as writing will conjure up wonderful memories), but it's sure to make that teacher's day, week… maybe even their whole summer! Got some extra time? Write a few. There's no limit to spreading gratitude and love.
Read Like a Student
For the most part, it's been a number of years since many of us have been students ourselves. One factor of student life that can be difficult for us to remember and conceptualize is the multiple quick shifts from class to class. So, what if you had a chance to catch up on some of the reading you've been wanting to do, and also to refresh your memory on what that constant switching is really like?
Find an article of interest to you about English, one about science, one about math, one about civics, one about the arts, one about a world culture (in a different language if you can), and create a cognitive workout for yourself.
Read three or four articles.
Exercise for 30-40 minutes.
Grab a quick shower.
Read the remaining articles.
Once you're finished, reflect on the experience and think about how that may, or may not, change anything about your class for next year. Reading, working out, and possibly improving your class as part of your summer routine? It doesn't get much better than that!
Do Your Homework
Do you have an assignment that didn't turn out as well as you hoped this year? Have you been thinking about redesigning a unit or assessment? Do you want to be better at giving feedback on a specific assignment? Spend a few hours this summer actually doing the assignment yourself. I started doing this a few years ago, and the insight I gained by personally writing the same paper my students write was so informative. The experience helped me phrase the task for the writing assignment itself in a more intentional way. I was also able to prepare better instructional materials, as I saw more clearly the places where students may struggle. So do your homework. And remember, if you don't enjoy doing this assignment, your students probably won't enjoy it either.
Remind Yourself What It's Like to Try Something New
This concept is why I continue to play golf — it forces me to remember what it's like to do and learn something new. And it's a constant reminder of what it's like to not be very good at something. These are important concepts because our students are constantly in this state of having to try, learn, and do new things — often times not very successfully. So think about something new you've been wanting to try and give it a whirl. Challenge yourself while gaining new insight into your students' daily struggles.
Your experiment might be with an activity or a hobby completely unrelated to your classroom, or it might be that you experiment with something new to add to your strategies next year. Watch how Tch Laureate Maria Perryman took a leap into blogging to engage her students in literature.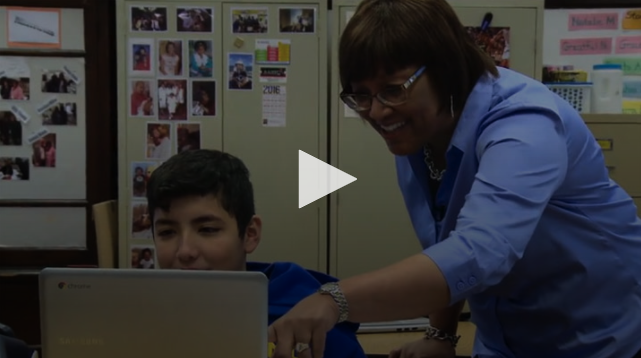 VIDEO: Taking a Leap Into Blogging
Read for Fun
I often hear teachers throughout the school year saying, "I just wish I had more time to read for fun." Well, this is your chance. It doesn't matter if you're reading Fifty Years of 60 Minutes or Fifty Shades of Grey — read what you want. Read what makes you happy. Just read. If you're like me, it's really easy to get sucked into a Criminal Minds or SVU marathon (and don't get me wrong, you should spend plenty of time doing that, too), but be sure to read. Plus, talking about what you read over the summer can be a great conversation piece with your students in the fall (unless you did, indeed, read Fifty Shades of Grey).
As the years pass by, the idea of sitting in a workshop in the summer is less and less appealing. I used to feel bad about this; however, I've come to realize that there's nothing wrong with avoiding a workshop — as long as I'm finding ways to continue to grow as an educator.
It's my hope that these suggestions allow you to recharge your batteries as a human and revamp some element of your teaching.
Enjoy your summer!