Stay up-to-date with the best books this year!
There are three things we know well at LearnersEdge – books, learning, and choice.
Teachers LOVE books.I have a team full of former teachers who now write content for Learners Edge aspart of the Curriculum and Instruction Team. And guess what…we still love books! From my desk, I can see about fifteen books on one team member's desk alone and between the four of us writers, there are 64 books for an average of 16 each! That's a lot of books!
TeachersLOVElearning…always have and always will! The Curriculum and Instruction Team loves writing courses on new topics because as we read the text, we learn. When we design the course and develop assignments to ensure you fully comprehend key concepts and can apply new ideas in your classroom, we learn even more. We love learning just like you!
Teachers want CHOICE.While this has been a more recent revelation for us, it's clear:Personalized professional learning combined with choice on topics is more motivating, more engaging, and more fun for educators. It increases ownership and provides opportunities to grow in areas of need and/or interest identified by the learner! You! For that reason, we have five courses inourPersonalized Continuing Education category. We are the only online continuing education company to offer these types of courses. Two of these courses allow you, the learner, to choose the book.iCourseis meant to be completed independently whileText Seminaris meant to be done in a group of two or more! Your learning, your topic, your way!
To get you started with a new book and on the road to professional learning, lookat our list of must-read books for educators in 2019! The choice is yours!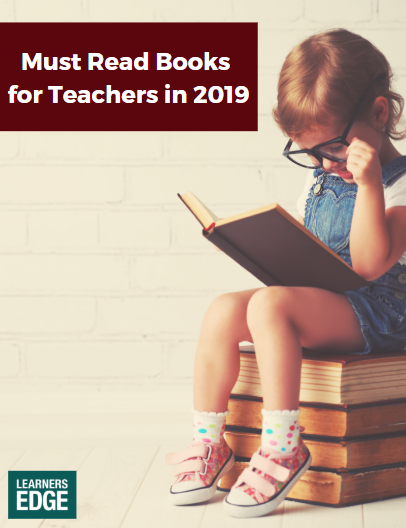 ---
"You know you've read a good book when you turn the last page and feel a little as if you have lost a friend."
– Paul Sweeney –
---
Do you wantto earn Graduate Credits? Do you need to renew your teaching license? Check out Learners Edge courses!
---