Learning is magical and mysterious. It's hard to know when we're getting better and how we've done it. I know that I struggled when I first started teaching. In particular, it was hard for me to manage my class of diverse learners. But after seven years of teaching, I had developed a classroom management system that felt like it had the right balance of kind and firm.
I had improved my classroom management skills, but how did I do it? When did the change happen? Thinking back to my teaching experience, I can pinpoint two things that helped me improve my practice: making mistakes and receiving feedback.
In my classroom, I taught students to embrace mistakes as opportunities for learning. Reflecting on my own growth as a teacher, I see that I learned so much by trying things, failing, and revising my approach. But I wasn't able to do the revision on my own; I benefited from the feedback and advice of many colleagues and friends. In my first years of teaching, I was lucky enough to have a mentor teacher who came to observe my teaching on a regular basis. Through her observations and feedback, I gained confidence and ideas for trying new things.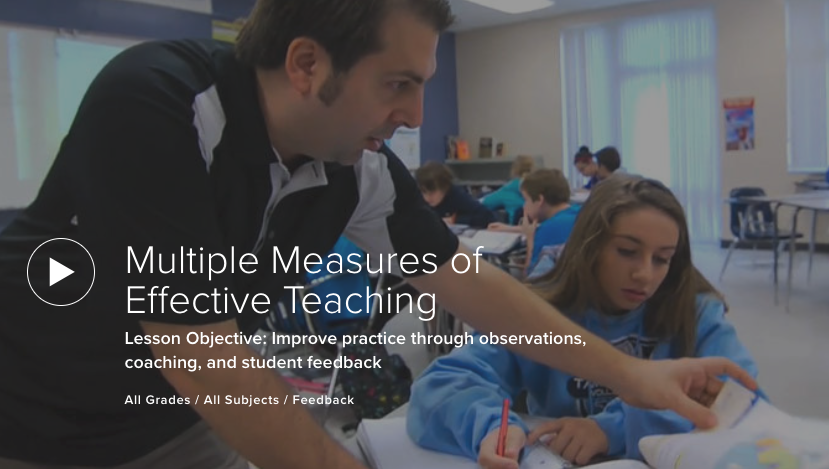 VIDEO: Multiple Measures of Effective Teaching
The Measures of Effective Teaching (MET) Project aims to identify great teaching and help teachers improve their practice. The research done by the MET project confirmed something I knew from experience: classroom observations are powerful tools for professional growth. Though I've always participated (both as a coach and a teacher) in traditional coaching, the MET project identified the potential of using video and other innovative coaching strategies for giving teachers feedback. Whether through in-person or virtual coaching, I think that building a strong relationship with a trusted coach helps teachers to grow their practice by reflecting on their challenges and successes.
Just as I always pushed my students to keep learning and getting better, I now push the teachers I coach to do the same. While working with developing teachers, I think a lot about what it means to be an effective teacher. There are no easy answers. In each lesson I watch and in each lesson I've taught, there were always aspects that were done well and aspects that could have been done better. Just as there's no single way to be an effective teacher, there's no single way to measure effective teaching.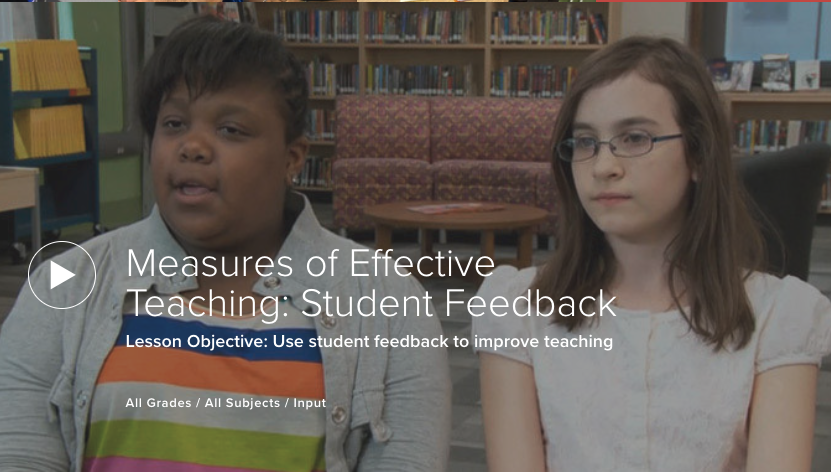 VIDEO: Measures of Effective Teaching: Student Feedback
Because of the complexity of teaching, it seems almost impossible to measure teacher effectiveness. Sam Franklin, Executive Director of Pittsburgh Public School's Office of Teacher Effectiveness, says, "Teaching is complex. To be able to understand it, we need to look at it through multiple lenses." With this in mind, the MET Project developed multiple measures of teacher effectiveness, including observation, value-added measures, and student feedback.
Teaching Channel teamed up with the MET project to create a series of videos showing how teachers are using the data from these multiple measures to improve their teaching. In Pittsburgh, teachers sat down and discussed what they've been learning from the feedback they receive from these multiple measures.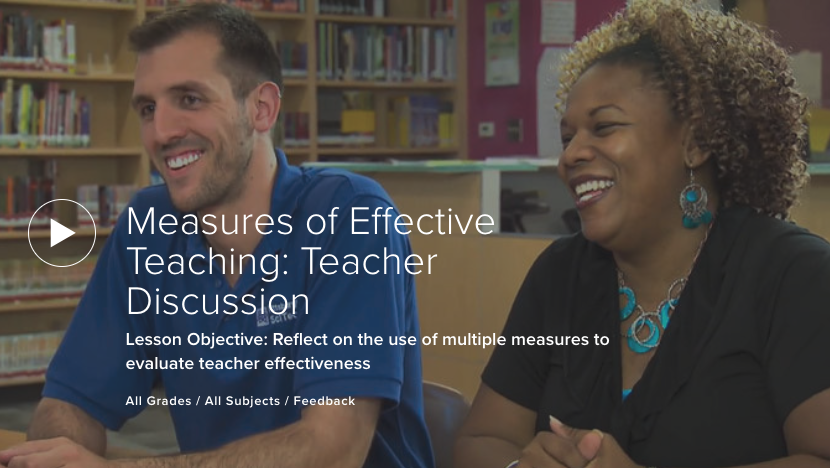 VIDEO: Measures of Effective Teaching: Teacher Discussion
It's especially interesting to hear the Pittsburgh teachers talk about how they've learned from student feedback. Inviting students to share their feedback on your teaching practice seems like it could go terribly wrong, but these teachers are eager to talk about the value of learning from their students. In this video, Tch's Sarah Brown Wessling shares how she learns from her students' course evaluations. I'm curious about how to teach students (especially younger students) to give appropriate and constructive feedback.
Through the multiple measures, teachers are able to receive feedback from their peers, administrators, and students. I hope that the data gained from these measures will be used to support teachers to grow their practice.
What kind of feedback has helped you to improve your practice? How have you learned to be a better teacher?