I'd be very surprised to find a teacher that has fallen asleep at night thinking, "In what ways can I bore my students tomorrow?" However, school is changing — and with it, so are the roles of teachers and students.
Rows of individual student desks with a teacher in the front of the room are becoming a thing of the past. Collaborative and flexible workspaces with multiple teachers and support educators are the new norm.
The way we consume information has also changed, and teachers are no longer the sole sources of information with a duty to impart knowledge to our students. Students are consuming media and information every day — from the time they wake up until the time they fall asleep. They ask Google a question to be met with an instant response.
How might we adapt our roles as educators to facilitate learning and thinking in an impactful, purposeful way in this new learning environment?
Consider Yourself The Lead Learner Of Your Classroom
When you consider yourself the lead learner in your classroom, you're committing to learning alongside, and also from your students. Cultivating an environment where everyone is a "learner, doer, teacher" (Richard Bach) creates a safe space where students feel encouraged to take risks, test out their theories, and drive their own learning.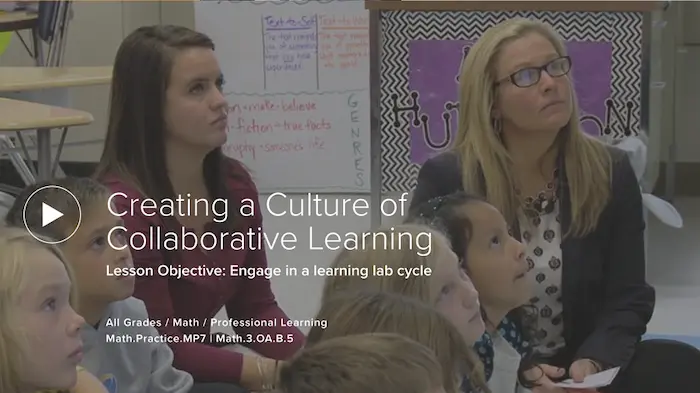 VIDEO: Creating a Culture of Collaborative Learning
Although it may be scary as a teacher to step into this unchartered territory, we have to provide students with opportunities to think, to fail, to try again, and to succeed. In Teaching Channel's Deeper Learning Video Series, you can explore powerful videos that showcase students taking control of their learning.
Use Technology When It Increases Student Learning
I consider myself an advocate for instructional technology when technology integration translates to more learning. It's very easy to provide students with an iPad or laptop and assume engagement — when it's actually the device that's engaging, not the material being explored through the device.
We want to meet digital natives where they are — this is, after all, the first generation of students to only know a life with technology. There's no arguing that digital literacy is a key component for career readiness. Christopher Bronke explores four student-centered technology tips that help keep the focus on student learning and growth.
Involve Students In The Assessment Process
I remember a time in upper elementary school when I received a writing piece back with the letter "B" on the top and nothing else. As a hardworking, dedicated student, I was devastated. I didn't know what "B" meant or what I could've done to earn a higher letter grade. I wasn't part of the assessment process. "B" was meaningless to me.
Students should be part of the assessment process. Perhaps this means asking them how a certain project should be assessed. It could mean asking students to share the concept in a format of their choice. When students are asked to take ownership of their learning, they're learning how to hold themselves accountable to meet their own goals. I wish I had the opportunity to conference with my teacher, discuss the "B," and set a goal for next time.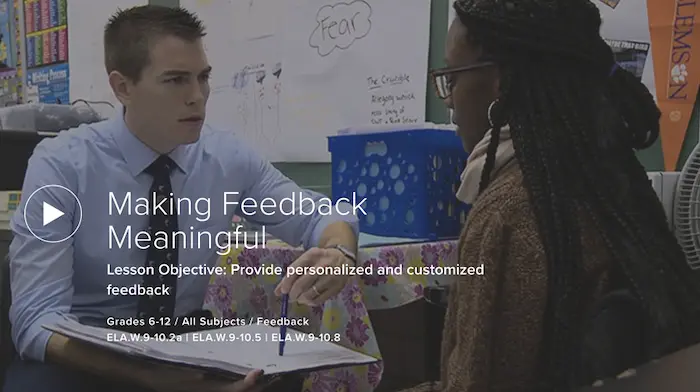 VIDEO: Making Feedback Meaningful
When we include students in the assessment process, it's critical that we model, create, and track goals. Students should have the opportunity to reflect on their growth with both peers and teachers.
In my class, weekly goal setting is an important part of our classroom routine. We set both short-term and long-term goals, reflect on them during the week, and then discuss our progress at our weekly class meeting. Consistent goal-setting and reflection are critical for student engagement. Kelly Bouchard discusses a few other ways to help students set goals in the classroom.
As we wrap up this school year, start to think about areas where you can let go of the reins and hand them over to your students. Is there an opportunity to set goals for the next eight weeks? What about letting your students choose their end of the year project?