One of my favorite parts of being an educator is learning. It may sound strange, but I love learning new things and getting better at what I do. It recharges my batteries.
Every school year, I begin the year excited to apply something new that I've learned. I reflect critically about the things that were successful with my last cohort of students, and which areas left room for growth. I intentionally seek learning opportunities that will support my professional growth in the areas that present a challenge. This is how I model growth mindset.
Growth mindset has been the center of my Getting Better Together project with Teaching Channel. Over the past year, I wrote about my journey related to instilling a growth mindset in my students. This video playlist is a window into our work.
I teach kindergarten, which is one of the greatest joys in my life. My students are so very eager to learn, and it's my pleasure to encourage and nurture their excitement. I hope to impart tools that serve them throughout their lives. We work on perseverance, growth mindset, welcoming challenges, and good citizenship, among other things.
In this video, you'll see how my students are guided by the use of learning targets and success criteria. The students are able to begin working armed with the knowledge of what the goal is, and what steps they should take along the way. The learning target, paired with the success criteria, act as a map to help guide the students' journey.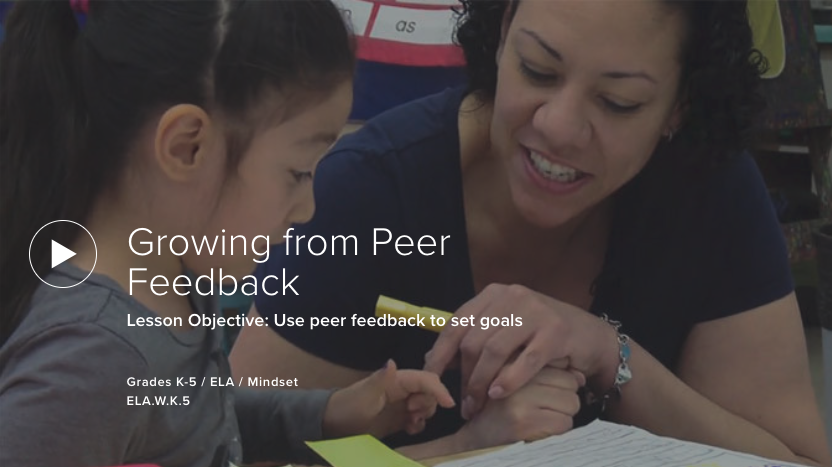 VIDEO: Growing from Peer Feedback
I also work with my students to use learning targets and success criteria as guides for peer feedback. We look together at each student's work, and the students offer suggestions to one another to resolve their individual challenges.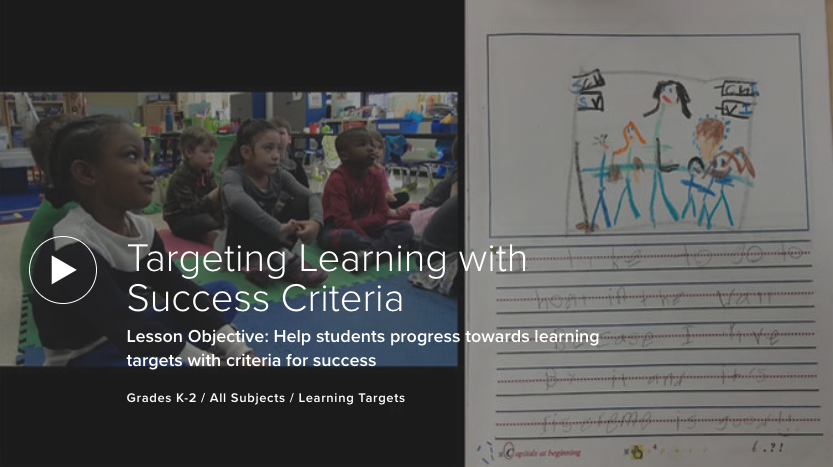 VIDEO: Targeting Learning with Success Criteria
There are many ways to instill a growth mindset in our students that will serve them throughout their lives. The strategies and tools I use and my reflections on the process are one representation. Each step of the way, I sought, and continue to seek, input from other educators who are also engaged in this important work to gain fresh insights and ideas to tweak and improve my own.
I'd love for you to take a look at my interactive video in Tch Video Lounge and share your ideas on my practice. I look forward to reading your comments and suggestions.
Thank you for supporting my professional growth this year.