Zooming out. Zooming in. Implementing something as significant as the Common Core State Standards can't be achieved by only purchasing a new set of materials or by having someone else translate the language and give it to you.
It's a much slower, much murkier process than the kind of assembly-line efficiency we're often used to. Rather, making sense of the Core means wrestling with it – using both the broadest strokes and the finest points.
The first video webinar in our series took the "zoomed out" approach, looking at the big ideas. This time, we're zooming in and looking carefully at the language of exemplar tasks to help us wrestle with some of the finer details.
As you watch this second video webinar, don't hesitate to pause and think. Perhaps watch it with someone else and use the think aloud exercises as a discussion starter for you and other teachers you work with.
Enjoy!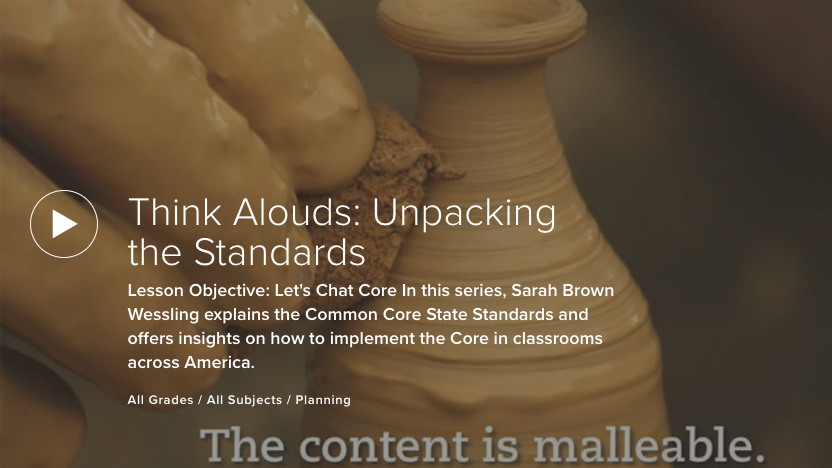 VIDEO: Think Alouds: Unpacking the Standards
Next in our series: A "go-to toolbox" of objectives for the new standards.
View previous blogs in our Let's Chat Core Series:
Implementing the Core: Where to Begin?
Let's Chat Core is an ongoing Teaching Channel series designed to help educators understand and implement the Common Core State Standards. Do you have any ideas for implementing Common Core standards in your classroom? Get in touch with us, we'd love to hear from you!