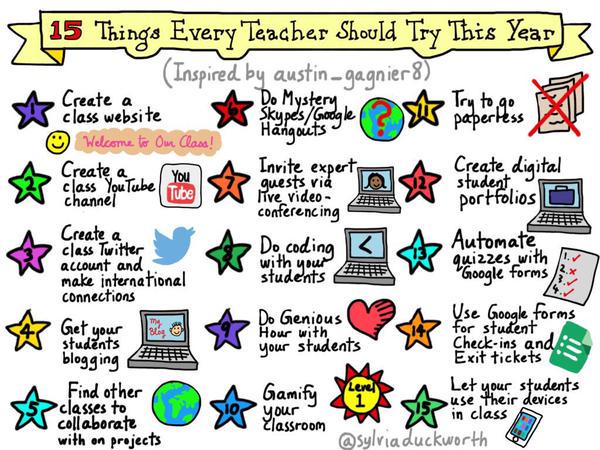 Well here we go again… another school year is upon us and it seems as though summer was gone in the blink of an eye. Although it's a common practice to set goals at the start of a new calendar year, it can also be helpful to come up with some resolutions for the new school year. Setting clear goals and expectations for the school year, helps us focus our energy and actions, measure our progress and achieve purposeful results. So put your New Year's Resolutions on the back burner (New Year's Resolutions are so "been there, done that"!) and focus on Back to School Resolutions, instead!
We at Learners Edge have compiled some of our favorite Back to School Resolutions for teachers and students.
New Year Resolutions for Teachers:
Stay Positive: Coming off a much-needed break is the perfect time tofigure out how to make your classroom a happy place. One way to help stay positive is to keep a gratitude journal. Each morning, write down 3 things you are grateful for—and when a few months have passed, read it. It's a great way to lift your spirits when you've had a hard day. Check out our

Course #988: The Driving Force: Keys to Developing a Motivating Classroom

to examine ways to make your classroom more positive, inviting and conducive to student learning and student success.
Get a better work-life balance: As best you can, keep schoolwork at school and enjoy your time at home. Meditate, exercise, cook, no-curriculum reading- whatever it is. Find something that you enjoy and make the time to go out and enjoy it! For more ideas on how to create this work-life balance, enroll in

Course #5792: Refocus & Recharge

and explore a wealth of strategies you can enlist to attain professional and personal balance.
Be tidier in class- Work Smarter, not harder through organization. With the fresh start, it's a great opportunity to get your classroom organizationback on track. Learners Edge offers

Course #920: Good to Great: Principles of Great Teaching

featuring text, "Never Work Harder Than Your Students," which will explore seven proven principles to help you move from being a good teacher…to a great teacher.
Try new things- Try one new technology or new instructional technique to keep things new and challenging. Be okay with these new things not working, but don't stop trying to find ways to reach the goal you want to achieve.
Engage more with parents- Create a calendar for regular and consistent parent communication. Mix it up- try email, hand-written notes, face-to-face communication- whatever you need to do to help establish positive, constructive relationships with the parents of your students. Check out

Course #5844: Engaging Parents for Student Success

to learn ways to foster participation, and how to motivate parents, students, and community members to work as a team to ensure student achievement and learning.
Plan ahead– Use lesson plans and weekly planners, to help to reduce the day-to-day stresses of teaching (although we all know what happens to even the best laid plans…) Always have a plan "B."
Get everyone excited about learning- find a way to connect with non-engaged students. Give students more control over their assignments and activities.
Set a GOAL. Set one achievable goal each month. Write it on your calendar and make it a priority. Consider seeking support from a friend or colleague. Ask them to be your accountability partner.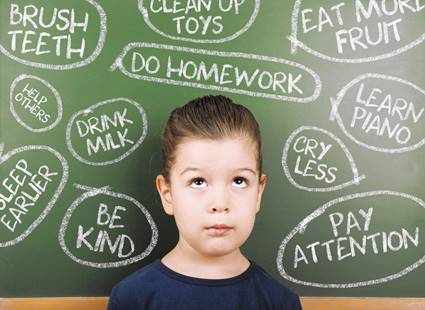 Setting Back to School Resolutions is not only helpful for you, but it can be a useful activity to do with your students. Have your students set their own Back to School Resolutions and check in on their progress of their resolutions throughout the year. Remember, Back to School Resolutions should be small, manageable goals that won't leave students feeling overwhelmed.
A few examples for students' Back to School Resolutions include:
Read More- Explore new blogs, magazines, books, and authors
Explore New Interests– Make a fresh start by trying something new. Use the start of the new school year as an opportunity to explore interests or passions that you haven't yet delved into.
Join a New Club- One way to explore new interests is to get involved with a new club, team or group.
Establish a back to school routine. Set a daily schedule of when to get up and when to go to bed.
Move more! Just moving an additional 10 minutes a day, can improve attention span, memory and learning, while also reducing stress. So go out, run, walk, jump rope, bike, play catch, or do whatever activity you like. Just make sure you MOVE.
It's a new school year and a fresh start, now go out there and make the most out of it!
Learners Edge is passionately committed to providing you with continuing education coursework, materials, and tools that will help you succeed in your classroom and in your career.
Offering more than 120 online courses for teachers, you can earn the graduate credit you need for salary advancement and meet your professional development needs. Contact us today to get started!