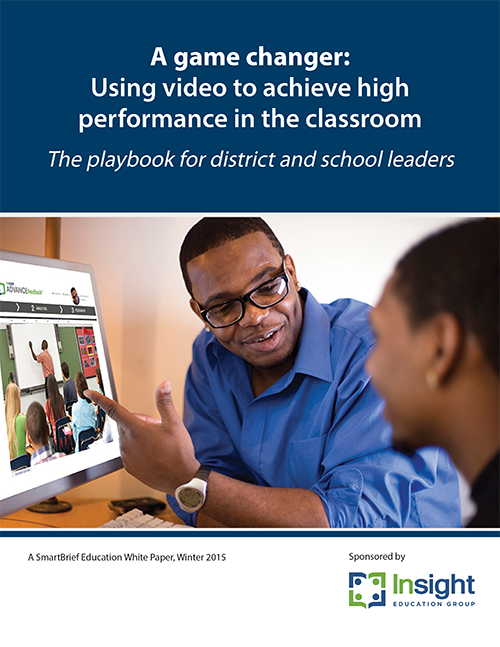 After months of research and development, I'm excited to announce the release of A game changer: Using video to achieve high performance in the classroom.
Written in partnership with SmartBrief Education, the paper illustrates the exceptional potential of classroom video technology to transform educator effectiveness systems and accelerate teacher growth.
But what I believe makes this paper truly unique and valuable is "The Playbook" – a practical guide to effective, sustainable implementation in your district or school.
If you haven't already, be sure to also check out the infographic, which highlights some of the most compelling data and information about the use of video in self-reflection, coaching, an even formal observation.