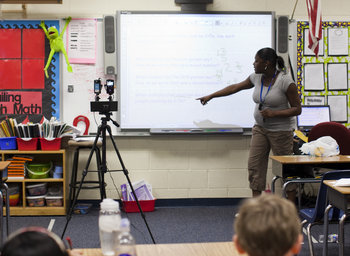 Insight Education Group was  featured in a District Administration article titled, "A clearer view of the classroom". 
"The classroom video camera saw it all.
Watching the playback, one teacher realized that she gave her students too little time to answer the questions she posed. Another teacher finally understood why her supervisor found her pacing was too slow. A third teacher used the footage to seek help managing a disruptive student who had spent the lesson bouncing a golf ball off the chalkboard.
Those educators were among hundreds participating in Harvard's recently concluded Best Foot Forward Project, which studied a new approach to teacher evaluation: Using teacher-selected classroom videos instead of the traditional drop-in observation by a principal."